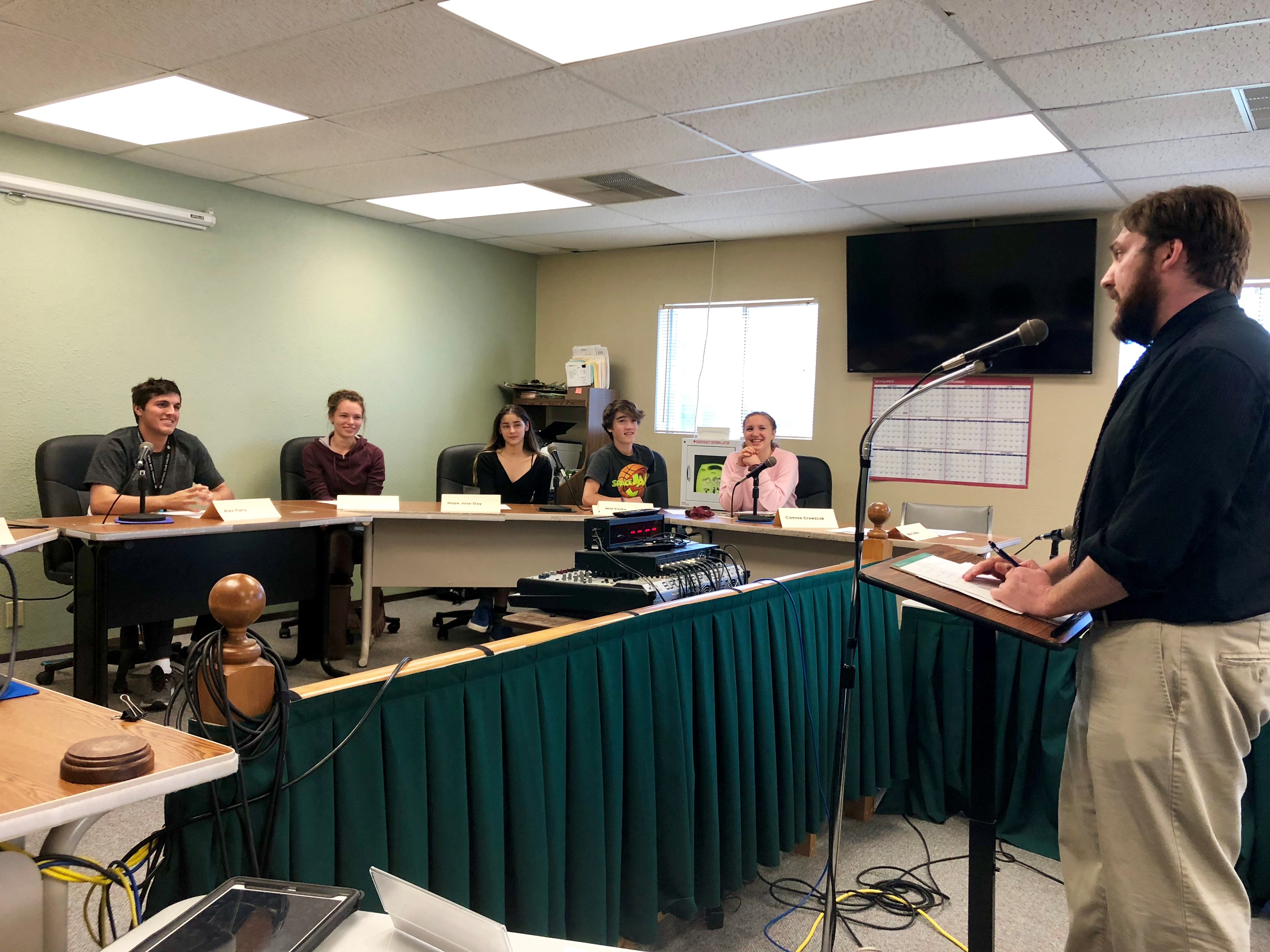 Ferndale Civics Youth Coalition (FCYC)
The Ferndale Civics Youth Coalition is an advisory board that provides feedback to the city council and city staff on a wide array of issues relating to city business. The membership is composed youth from Ferndale High School and the local homeschool community.
Each month, they take a look at a real world problem facing the Ferndale City Council and debate possible solutions with each other and city staff.