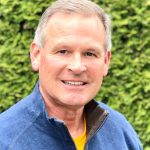 Jon Mutchler
Mayor
Role of the Mayor
Ferndale's Mayor exercises the responsibilities as outlined by law for as Mayor-Council plan of government.  This includes exercising general supervision over the administrative affairs of the City; the responsibility for the appointment and removal of personnel; and the execution of the laws and policies as adopted by the City Council.
Specifically, Ferndale's mayor is responsible for attending to the following functions and areas of responsibility: Provide direction in the development and carrying out priority of the annual City Budget; provide information, reports, recommendations and staffing for meetings of the City Council; keep Council advised of City needs and activities; provide coordination between City departments and between the City and other entities; provide information to the public on issues, affairs and policies of the City; Represent the City as needed on various boards and committees; manage City contracts for special services as needed (legal and judicial services, grants and loans, special projects, etc.); and supervises all department heads and provides direction as needed.
Mayor Biography
Mayor Mutchler is a WWU graduate, a local pastor and professional pianist. He was elected to the Ferndale City Council in 2009 and reelected in 2013. Jon was also elected to and served on the 2015 Whatcom County Charter Review Commission.
Jon took office as mayor on January 1, 2016 for a four-year term. The mayor is paid $1,644 a month.
Jon enjoys visiting informally with Ferndale citizens and can be found each Monday morning from 6:00 – 8:00 AM at the Ferndale Woods Coffee Shop. You are invited to stop in.