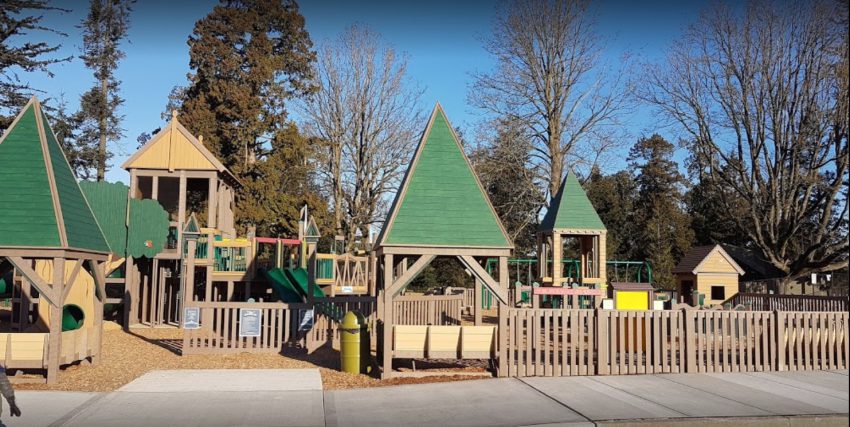 City Seeks Volunteers for Star Park Renewal Day May 29th
After five years of fun, Star Park in Ferndale is ready for a fresh coat of paint. The City is seeking volunteers for a community renewal day for Ferndale's most popular playground on Saturday, May 29th from 10:00 a.m. to Noon. Volunteers will be adding new artistic designs to the playground, including fresh artwork on the large tree, ferry boat and other features in Star Park. Volunteers will also be touching up current designs and doing minor repairs.
"Whether you are handy with a paint brush or not, the only requirement is that you love Star Park and want to help," said Riley Sweeney, Communication Officer with the City of Ferndale. "We built this playground with all volunteers, so it's time to invite everyone back to help make it even more beautiful." Those interested in volunteering can simply show up on the day of the event. Masks and social distancing measures required on the part of all volunteers.
The park will be closed on Friday May 28th and all day Saturday May 29th to prepare for the event and to let the new paint dry.
This project is made possible thanks to a Project Neighborly Grant from the Whatcom Community Foundation. Star Park was constructed in 2016 by over 2,000 volunteers over the course of six days, making it the largest volunteer event in the history of Ferndale. Displays will be set up on site with pictures and video from the original build.
For more information or questions, please contact Riley Sweeney, Communication Officer at 360-685-2353 or RileySweeney@cityofferndale.org.