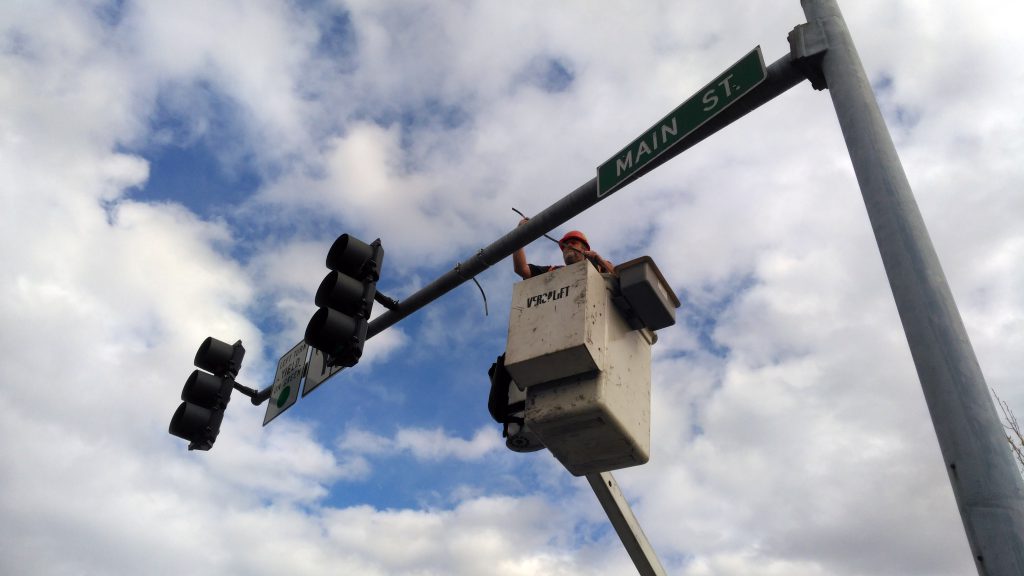 As part of the City's efforts to improve traffic flow through our downtown core, the traffic signals at 1st Avenue and Main St have been changed.
For traffic going East/West on Main Street, the signal will show a flashing yellow. This means proceed with caution.
For traffic on 1st avenue, the signal will show a flashing red. This means come to a complete stop then proceed when safe.
There will no longer be a protected pedestrian crossing at this intersection.
The City will study the impacts to our city and review whether to remove the street light entirely.
For any questions, please contact Ferndale Public Works Department at (360) 685-2379.