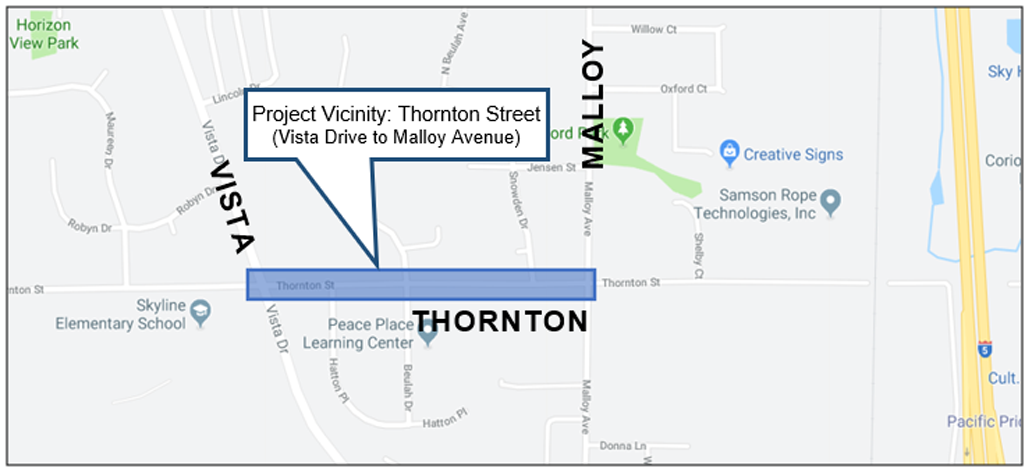 Thornton Street, Vista Drive to Malloy Avenue Project
This project will reconstruct and widen Thornton Street to current standards between Vista Drive to Malloy Avenue. This project will greatly improve pedestrian, bicycle, and vehicle safety. Shoulders will provide a safe route for bicyclists and sidewalks will be installed supplying a safe route for pedestrians, particularly school-aged children that walk to and from Skyline Elementary.
As part of this project, upgrades will be made to the existing utilities, including storm, water and sanitary sewer systems. Sidewalks will be installed in compliance with ADA standards, with curb ramps on both sides of the road. Street lighting will be upgraded or added where needed.
Spring 2023 Updates
NEWS AND INFORMATION:
BID INFORMATION:
Engineer's Estimate Range – $3.875M to $4.75M
Pre-Bid Meeting – 2:00PM, Thursday, September 22, 2022, Ferndale City Hall Conference Room – 2095 Main Street, Ferndale, WA 98248
Plan Holder List – BIDDERS MUST REQUEST TO BE ADDED TO THE PLAN HOLDER LIST.  Please email public-works@cityofferndale.org to be included on the list.  This document will be updated daily as plan holders request to be added to the list.
Project Plans – If you require a hard copy set of drawings or specifications, please email public-works@cityofferndale.org or call ahead to City Hall at (360) 384-4006 to ensure we have a copy available and ready for pickup.  City Hall hours are Monday – Friday, 8:30am to 4:30pm.  Digital downloads are available below:
Addenda – Bidders must acknowledge receipt of all Addenda.
Bid Opening – 1:30PM, Wednesday, October 12, 2022.  Submit Bids to the Public Works Department (located on 2nd floor of Ferndale City Hall – 2095 Main Street, Ferndale, WA 98248).  The bid opening can be viewed in person or via livestream.  Click here for livestream. 
PHOTOS OF CURRENT ROAD CONDITION: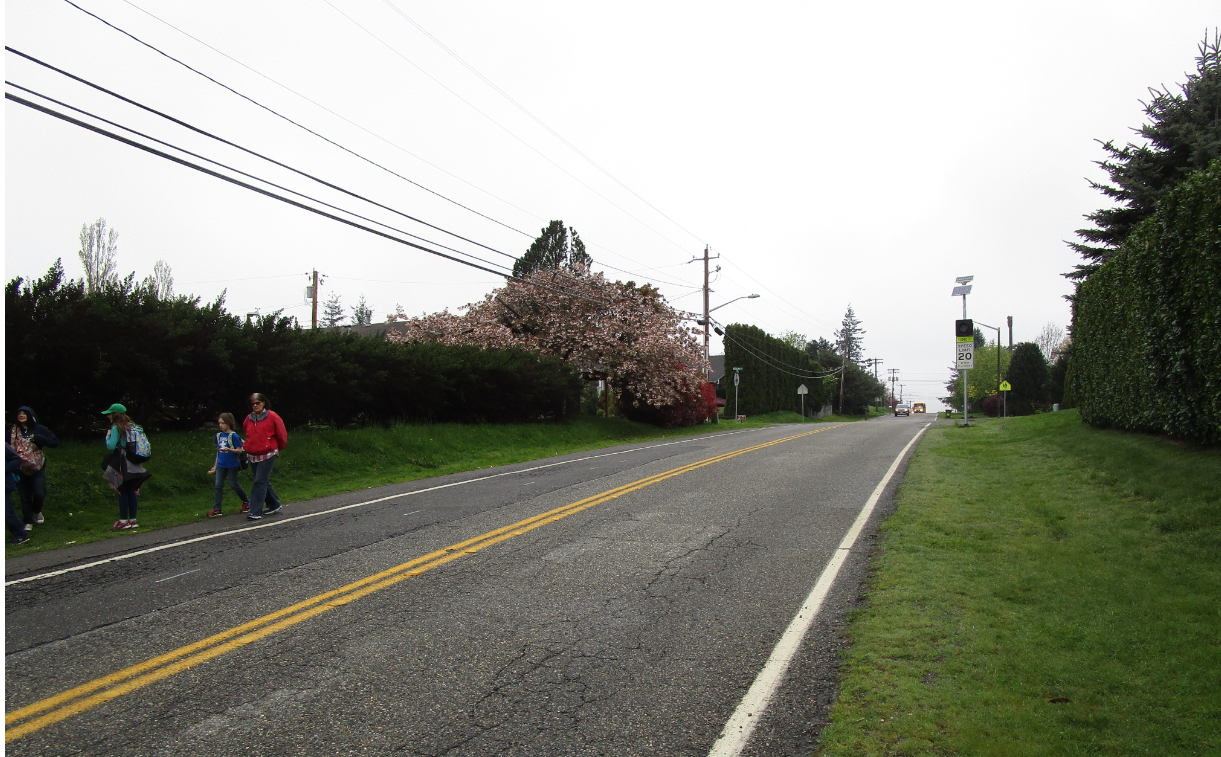 Lack of sidewalks creating a hazard for school children that walk to Skyline Elementary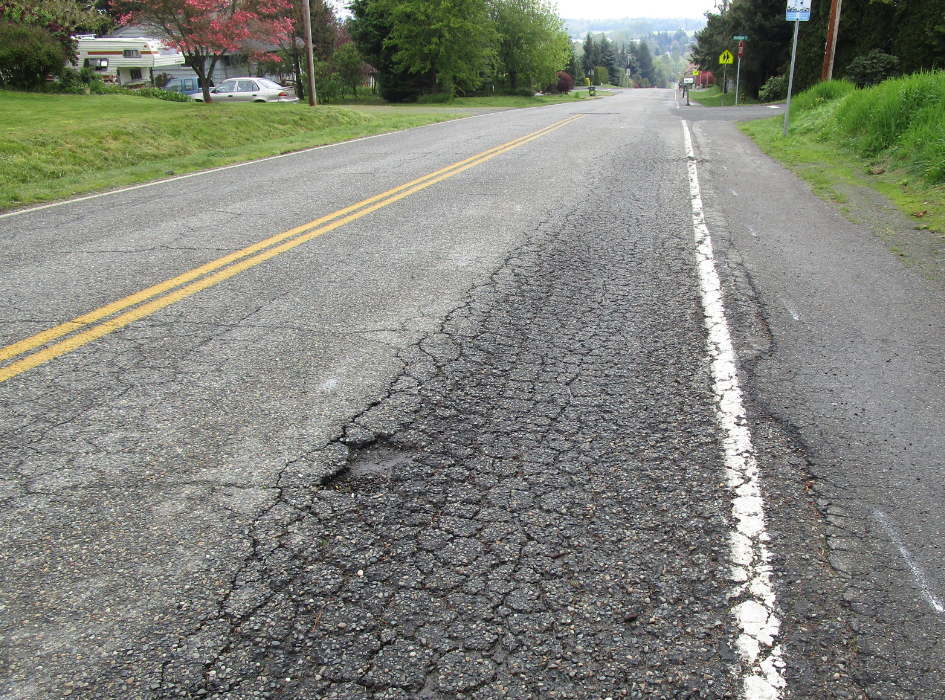 Alligatored roadway and failing subgrade