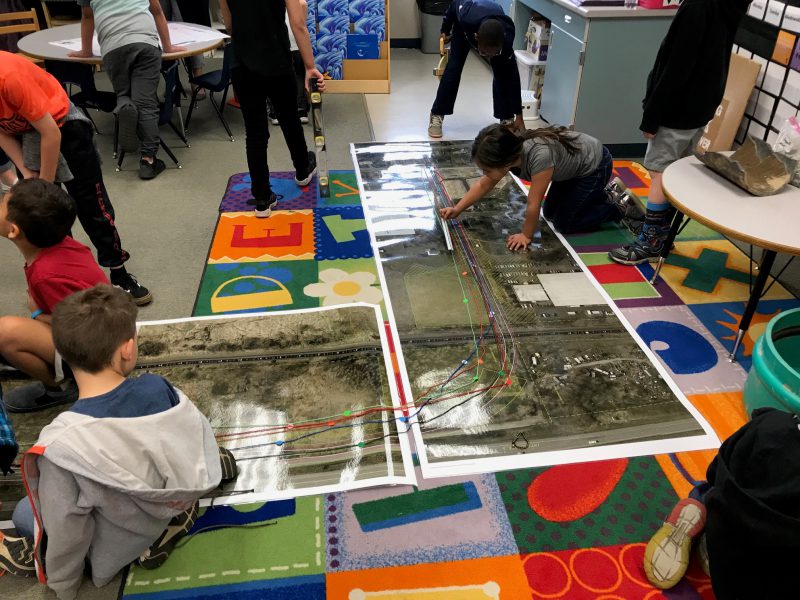 Eagleridge Students Explore the Math Behind the Thornton Overpass Project
Students at Eagleridge Elementary got to roll up their sleeves and, using new math skills, plan out a key piece of the Thornton Overpass project this week.
Capital Projects Manager Katy Radder and her team of City employees (see below) taught students how to utilize math to measure distances on a map drawn to scale. Then they were given yarn representing each of the different utilities (light, water, sewer, storm and communications) that need to be installed in the Thornton Overpass, which begins construction this year.
Students worked to fit the utilities into the space for the project while working within limitations. After all, water and sewer lines cannot be placed too close together.
Public Works staff also answered questions about Ferndale's infrastructure and what it is like working for the city.
The City is always happy to encourage residents to explore all the fun projects available to you with a little bit of math, especially if it means recruiting future Public Works employees.