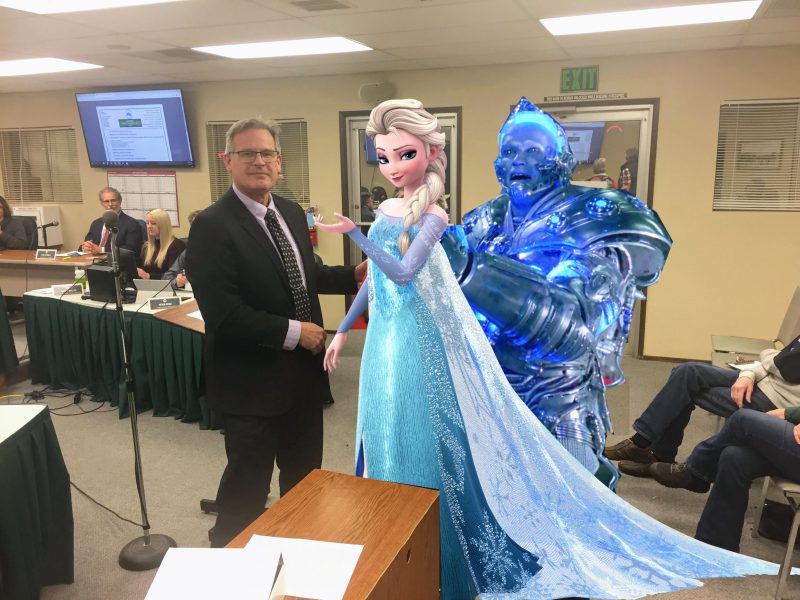 After several years of heavy snowfall, the City of Ferndale opened negotiations with Elsa and Mr. Freeze in an attempt to secure a milder winter for Ferndale.
"While we may have received a frosty reception in the past, I believe now icy a path forward," said Mayor Jon Mutchler at the recent council meeting.
Though the glacial pace of negotiations may chill enthusiasm for this measure, the City believes tensions are thawing. When reached for comment, the delegation agreed that they had given Ferndale the "cold shoulder" but are ready to "let it go."
Whether or not an agreement can be reached, the City will continue to prepare for inclement weather. Click the links below to learn more about what to do in a flood, snow or ice weather incident.