Snow and Ice Control in Ferndale
Long before there's snow in the forecast, it's time to start thinking winter safety. When it comes to driving, that means: be prepared and slow down.  The City of Ferndale Public Works Department, which is responsible for city street maintenance, prepares for snow and ice and monitors winter weather conditions around the clock.
In preparation for wintry street conditions, our Public Works crew:
Prepares four trucks with plow attachments;
Applies de-icing solution to key streets in advance of snow and ice;
When appropriate, applies sand and salt to increase traction on roadways
Begins plowing, focused on priority routes (see below) which are cleared 24 hours a day to ensure first responders have access throughout the city
Access to side streets are cleared only after the priority routes are completely plowed.
Here's what residents can and should do:
Clear sidewalks abutting your property – the City only provides snow and ice control for sidewalks in front of public buildings (the Library, City Hall)
Stay home if you don't need to be out. It's safer with fewer people on the streets, especially for those not comfortable in snow and ice.
Let cold water drip from faucets served by exposed pipes. Running water through the pipe – even at a trickle – helps prevent pipes from freezing.
Tips for drivers facing wintry street conditions:
Prepare yourself

 and your car for winter driving;
Clear your windshield and all vehicle windows before driving;
Drive only when you really need to;
Drive for the conditions -slower speeds and acceleration;
Allow extra time to reach your destination;
Use your headlights (even if you can see well already, lights help other drivers see you);
Leave extra room between you and the vehicle in front of you.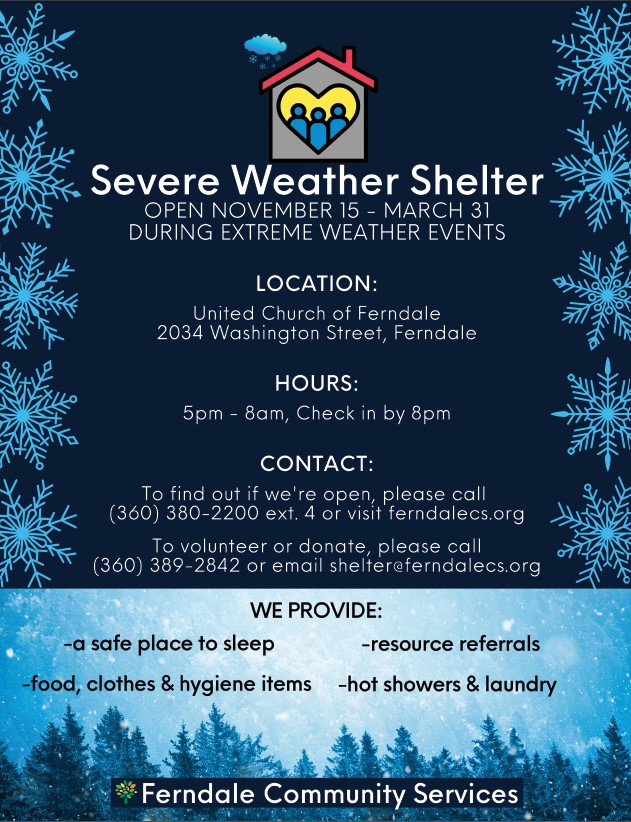 Snow Priority Routes
Click the picture to enlarge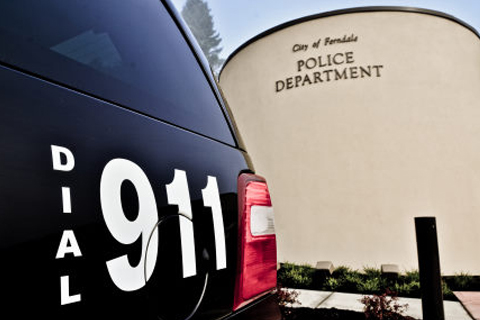 If you need a Ferndale police officer for any reason, call 9-1-1. Yes, we know this goes against everything you've been taught, but in Whatcom County our dispatch center has asked that we do it this way. They just request that you let the call receiver know right away if your call is a non-emergency or emergency call, so that they can prioritize their calls.