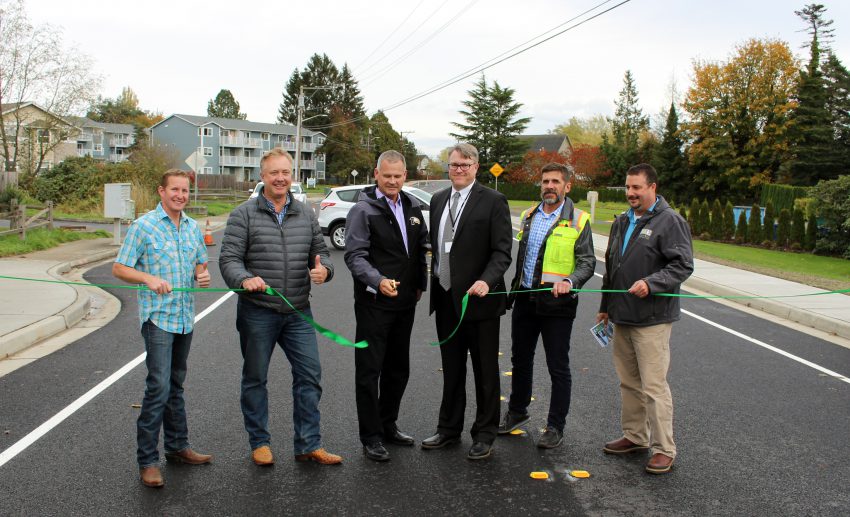 With a snip of the ribbon, Washington Street is officially open to traffic!
Big thank you to all of our partners who helped make this project a success including Ram Construction General Contractors, Reichhardt & Ebe Engineering, Compass Point Survey Group, the Washington Transportation Improvement Board and more. A special thank you to the area residents and community for their patience during construction.
More pictures of the ceremony can be found on our facebook page here.