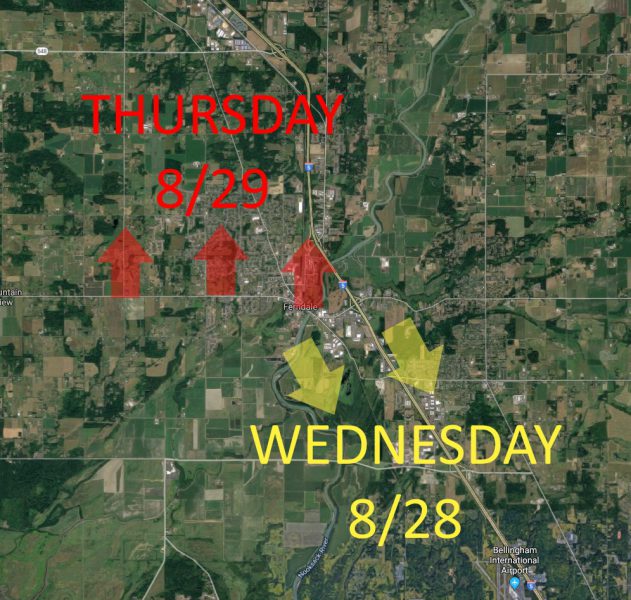 The City of Ferndale and the Whatcom County Public Works Department have rescheduled road striping for Wednesday and Thursday of this week.
Starting at 6:00AM on Wednesday, August 28, 2019, crews will be striping fog and centerline stripes on Ferndale roadways in the area generally southeast of downtown. Those streets include, but are not limited to, Smith Road, Pacific Highway, LaBounty Drive, Slater Road and Hovander Road.
Crews will return at 6:00AM on Thursday, August 29, 2019, to paint Main Street and roadways north of Main Street. It's anticipated that the work on Main Street will occur between the hours of 6:00AM and 10:00AM, and parking will be prohibited on Main Street while the work is scheduled. No parking signs will be placed on Main Street to warn drivers of the parking restrictions.
As always, work is weather dependent and may be rescheduled if affected by adverse conditions. For more information, please feel free to contact Ferndale Public Works at (360) 384-4006.