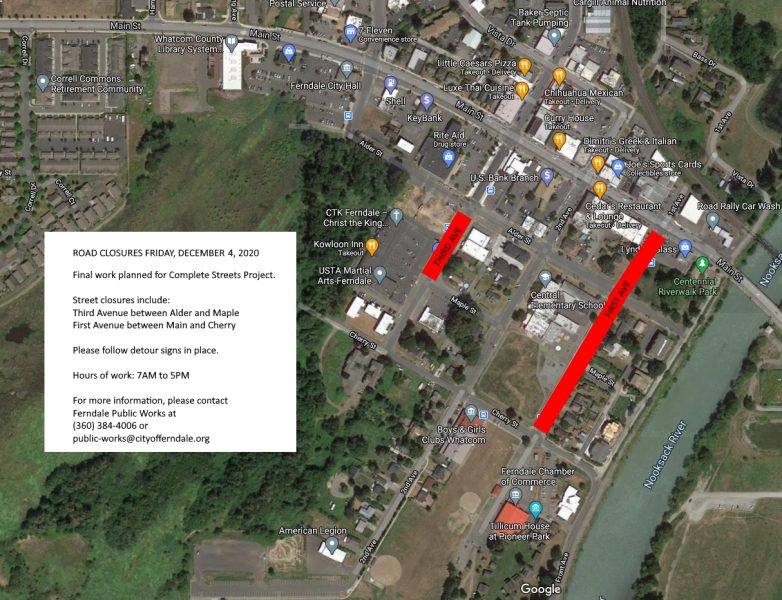 Traffic Impacts on Third Avenue and First Avenue: Friday, December 4, 2020, 7AM to 5PM
Third Avenue, between Alder Street and Maple Street
First Avenue, between Main Street and Cherry Street
Drivers should expect to utilize alternative routes as Third Avenue, between Alder Street and Maple Street, and First Avenue, between Main Street and Cherry Street will be closed to traffic on Friday, December 4, 2020 between the hours of 7:00AM and 5:00PM. Detour signs will be in place to route traffic around these closures. This work is in association with the Complete Streets Project. Roads will reopen once work is completed.
Please see attached for closure areas.
If you have questions regarding this notice, please contact Ferndale Public Works Department at (360) 384-4006.