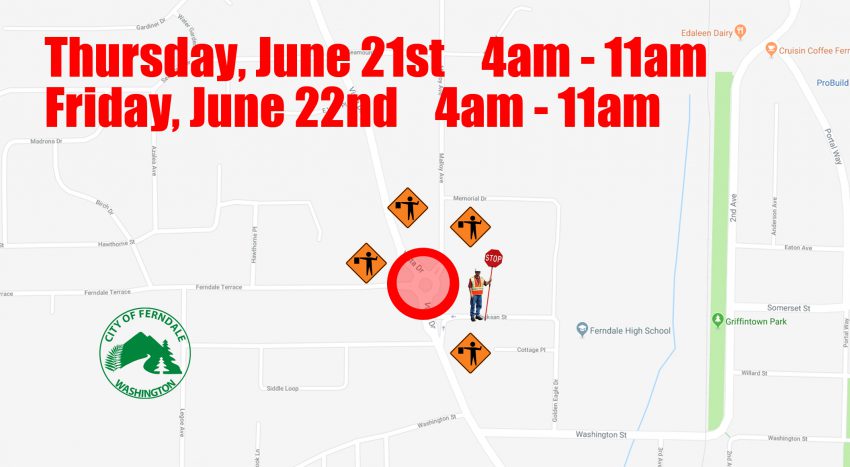 With school out for the year, it is time to install fresh pavement markings at the Vista/Malloy roundabout. Public Works crews will be on site this Thursday and Friday morning from 4am-11am working on the intersection.
Closures and detours will be put in place to keep vehicles moving and maintain safety for our crew however drivers are advised to utilize alternate routes if possible.
If you have questions regarding this notice, please contact the Ferndale Public Works Department at (360) 384-4006.