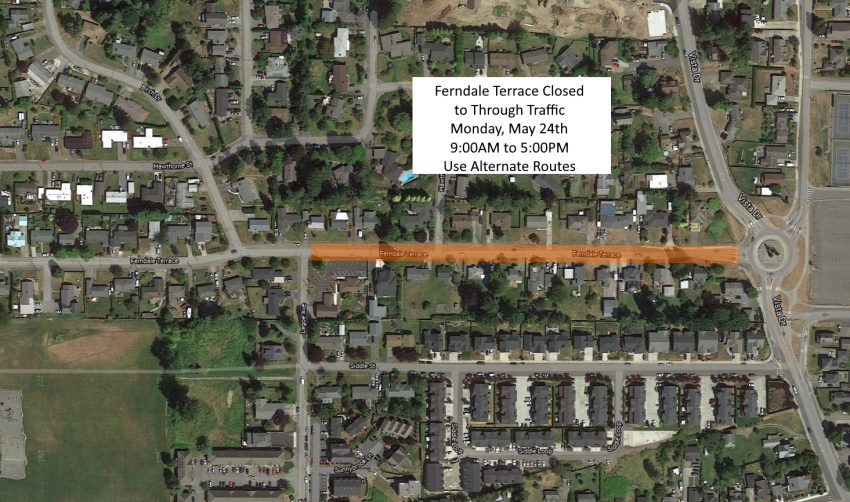 Drivers should seek alternate routes as Ferndale Terrace will be closed to through traffic between Legoe Avenue and Vista Drive, on Monday, 5/24/2021, from 9am to 5pm. Local traffic to/from homes within closure area will be permitted. The closure is necessary for City of Ferndale Public Works crew to perform work on underground utilities.
See map of traffic impact area.
For more information about this closure, please contact Ferndale Public Works at (360) 384-4006.