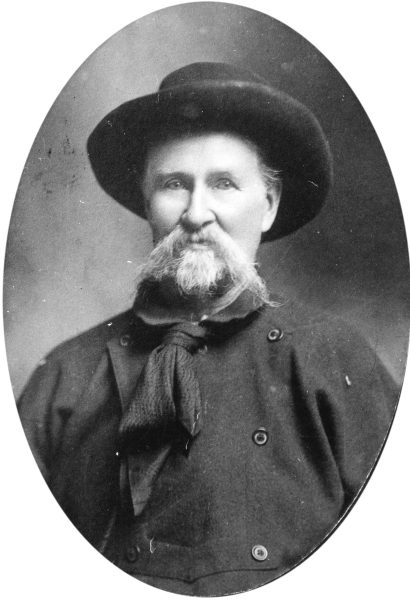 One of Ferndale's more colorful settlers, Blanket Bill Jarman is credited as the first permanent white settler in the area when he first put down roots in Whatcom County in 1852. Jarman caused quite a stir earlier when he was kidnapped by tribal members from Vancouver Island and had to be ransomed with a pile of blankets as tall as he stood, earning him his nickname.
In the 1850s, he officially delivered mail by canoe for Fort Bellingham by canoe, and unofficially served as a smuggler. In the 1860s, he staked out a homestead in the county and worked as a bartender for a saloon in Bellingham. In 1871, a saloon patron insulted Jarman's sister. A fight broke out and Jarman shot and killed the surly patron. Jarman was jailed for a short time before returning to England for a decade.
He returned to Whatcom and moved to Ferndale to stay with his niece and her husband, William Manning on their farm. In 1904, the Old Settlers Association recognized Jarman as the oldest living settler and described him as, "Sailor, deserter, trader, hunter and fisherman, fur dealer, Indian slave, tribesman, squawman, homesteader, ship master, telegraph linesman, army courier and mail carrier, interpreter, bar tender, accused murderer, gold digger; there was little he did not find interesting and zestful". You can find out more about Blanket Bill from the Ferndale Heritage Society at Pioneer Park.