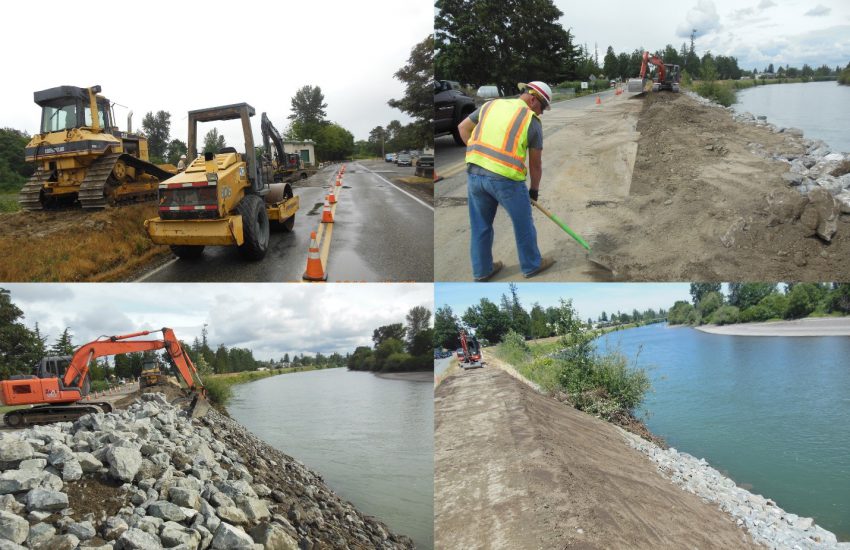 During a recent inspection of the Nooksack River levee that protects our town, Public Works staff identified locations that had been eroded by the river. In partnership with the federal and state permitting agencies and with traffic control support from Ferndale Public Works, the United States Army Corps of Engineers repaired and strengthened the eroded section of the levee structure.
The work, conducted in late June and early July, added almost 1,000 cubic yards of rock, stone and topsoil to the levee, restoring the barrier's ability to repel the highest flood waters. This section of the levee protects the water and wastewater treatment facility that provides Ferndale's drinking water, as well as the historic Pioneer Park, our downtown core and the Whatcom County Public Utilities District.
"The levee performs the vital function of protecting our community and it is our responsibility to maintain the levee structure," said Public Works Supervisor Bo Westford.