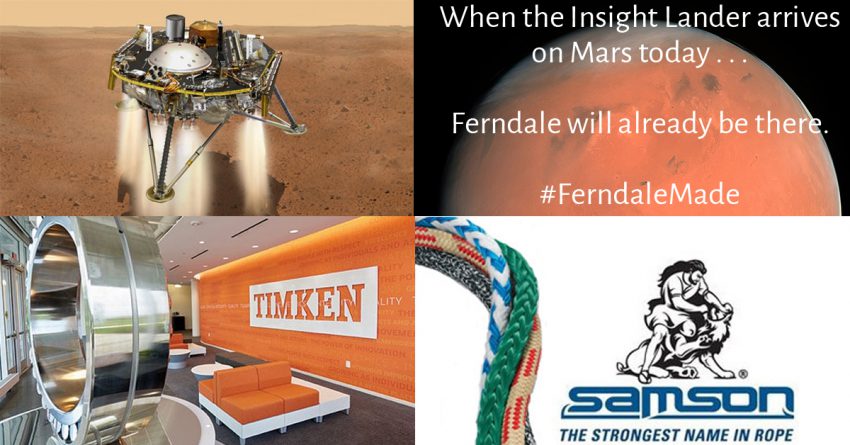 As the world watches NASA's Insight lander touch down on the surface of Mars today, Ferndale celebrates our local businesses who are involved in NASA's expeditions.
Samson Rope, which is headquartered in Ferndale and employs over 200 people locally, designed and built the synthetic ropes used to handle the cargo on the first shuttle missions, and provide resistance to exercise equipment on the International Space Station.
The Timken Company, which has a manufacturing facility in Ferndale with over 80 local employees, manufactures bearings, gear drives and couplings for machinery around the world. Their bearings were used in many previous martian missions, including the Opportunity Rover (2004), the Spirit Rover (2004) and the Curiosity Rover (2012). Their bearings are currently inside the Insight Lander which arrives today.
"With all this Ferndale material on Mars, I believe we may need to annex part of the red planet," said Mayor Jon Mutchler. "At least, we should consider a sister-planet program."
For more information on Ferndale-based manufacturers, please explore FerndaleMade.com to learn about the thousands of products produced in Ferndale every day and why Ferndale is an ideal place to locate a business.