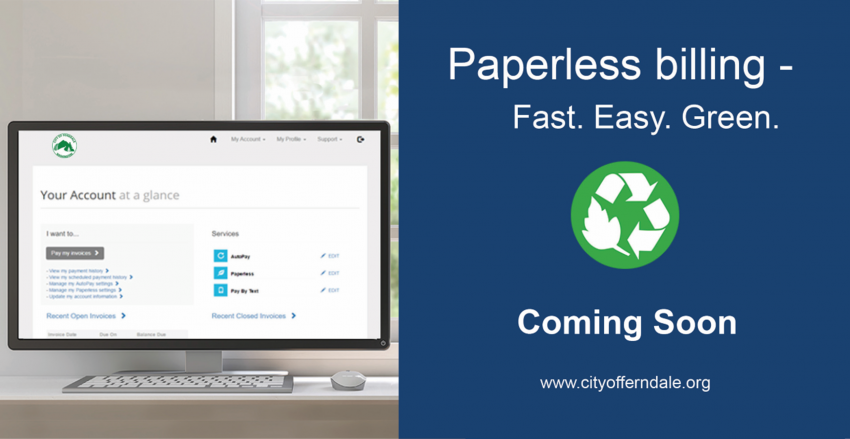 New Online Utility Billing Portal Coming June 1st
The City of Ferndale is bringing you a brand new utility billing portal, coming live June 1st from InvoiceCloud. The new interface will be free to use and will allow utility customers to receive their bill through email, set up Autopay, access their payment history, pay online with credit/debit card or e-check, set up bill reminders, update contact info, pay by text, Apple or Google Pay, and review up to 24 months of past bills as they become available.
This new system will provide better transparency for the public ensuring that all have access to their account information.
This does not mean that customers must give up their paper bill. For customers who prefer paper bills and check payments, the City will gladly continue to process their payments. They may even receive the paper bill and then go pay online.
Utility customers will receive information on how to sign up for the portal through the mail, separate from their bill, in the coming month.