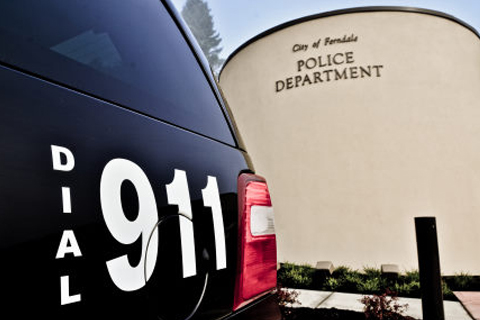 Mobile Grocery Delivery Truck Sparks Online Rumor Mill
On 11/19/2020, Officers from the Ferndale Police Department responded to the 2300 block of Douglas Rd. It was reported that a male and female in a white van had lured children into their van with candy. It was also reported that the subjects asked the children for money. As you can imagine, this alarmed many parents in the area. Some have taken to Facebook and posted about this incident in an attempt to protect our community.
The Ferndale Police Department conducted an investigation and determined that the subjects are operating a mobile grocery store. The vehicle was actually a repurposed delivery box truck. The owners admitted that they allowed children inside the box truck. They also stated they allowed the children to look around and that they told the children to ask their parents for money to purchase candy. Ferndale officers confirmed the owners have a valid reseller permit from the Department of Revenue.
The Ferndale Police Department would like to remind everyone that what you read on the internet is not always what it seems. During these hard times, people of our community are doing whatever they can to get through this crisis. Yes, some of these ventures are legitimate and some not. If you see something suspicious, report it to the Police and allow them time to do a thorough investigation. If you participate in something going viral on the internet, you may be harming someone in your community unnecessarily.
"The City of Ferndale is a wonderful place to live. In these hard times we need to do our best to have a positive outlook and project that on our neighbors. If we talk to one another, ask the appropriate questions and have some compassion for those around us. We really will have a 'Stronger Community Together,'" said Police Chief Kevin Turner.