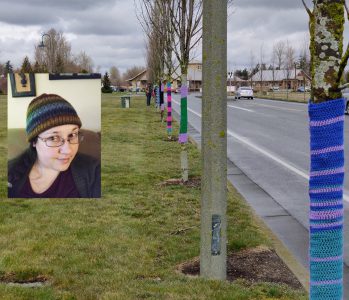 Join the Ferndale Arts Commission and knitting instructor Bryna as they meet at Fringe Brewing (5640 3rd Ave) from 2PM-4PM to continue work on the tree sweaters that will be installed this Spring at Griffintown Park.
Bring your knitting projects and get your questions answered. More yarn and needles available – all abilities and skill levels welcome.
More details available at 
www.cityofferndale.org/yarn.
For more information, contact Communication Officer Riley Sweeney at 360-685-2353 or rileysweeney@cityofferndale.org