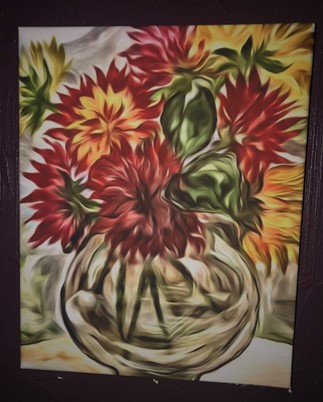 UPDATE 11/19/2020: The class has filled up but if you still want to participate using your brushes and canvas, you are welcome to register and follow along.
WHAT:  The Ferndale Arts  Commission is hosting a Zoom Painting Class
WHO: The class will be led by local artist Sandy Peppar
WHEN: Saturday, November 28, from 2:00 p.m. – 4:00 p.m.
WHERE: This is a virtual event that you can attend from the comfort of your own home
TO REGISTER: Email Susan Duncan at susanduncan@cityofferndale.org with your name, phone number and email address. Supplies will be available to pick up at the City Hall parking lot. You will be provided a time for pick-up once you've registered. Registration is limited to 55 participants, so don't delay, sign up today!
HOW MUCH:  It's free!!! All of the supplies needed to complete the painting pictured above will be provided