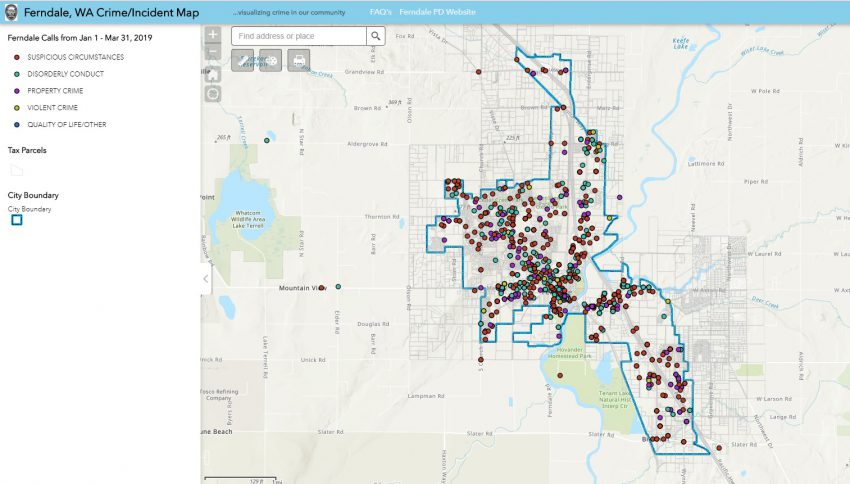 Using the latest digital tools available, the Ferndale Police Department and the City have launched an interactive online crime map of Ferndale. For the public, this provides even greater transparency, allowing residents to explore 911 calls in their area. For the Ferndale Police Department, this provides them with a critical tool to identify hot spots for Patrol activities, and for detectives to explore a sudden crime trend and work to prevent future criminal activity.
"This gives our officers a bird's-eye-view of recent incidents to compliment our boots on the ground experience," said Police Chief Kevin Turner. "If we see a sudden rash of break-ins in one specific area, we can put extra officers in that neighborhood."
The City of Ferndale continues to set the standard for transparency and access to public information. Currently, the public can access everything from employee contracts to city credit card reports online through their public documents page. The crime map provides a fresh way for residents to access information about their community.
According to FBI statistics, in 2018 Ferndale became the 21st safest city in Washington. In the last twelve years, thanks to the tireless efforts of the Ferndale Police Department, crime has been cut by 65%.
The crime map can be accessed online by clicking here.