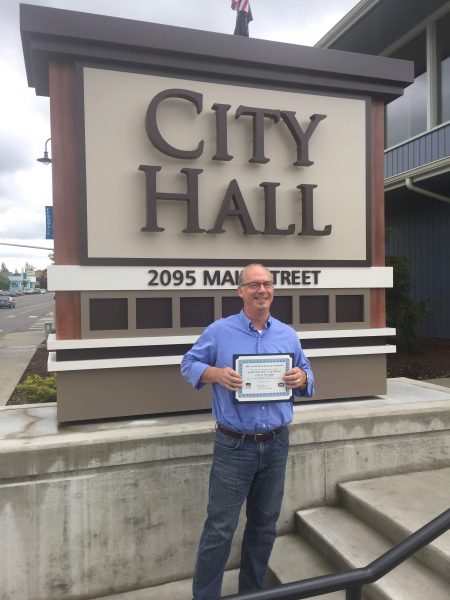 This month, the Association of Washington Cities (AWC) awarded Councilmember Greg Hansen a Certificate of Municipal Leadership in recognition of his service, leadership and educational achievements. The program recognizes, "Mayors and councilmembers who continue to strive for excellence by attending conferences and trainings, serving their community, and further developing leadership skills."
Hansen, who has been on the City Council since 2016, serves as the council liaison to the Chamber of Commerce, Ferndale Community Coalition, represents the council on the Lodging Tax Advisory Committee. For his day job, he teaches Hospitality and Tourism Management and Business Administration at Whatcom Community College.
"This program provides a fantastic grounding in the best practices for any city, large or small. I'm grateful for the opportunity to learn from some of the best people in the state." said Hansen. "That said, interacting with my peers across the state reinforced my belief that we are well ahead of the curve here in Ferndale on so many issues."
City officials receive the Certificate of Municipal Leadership after earning 30 credits AWC trainings and demonstrating community service.