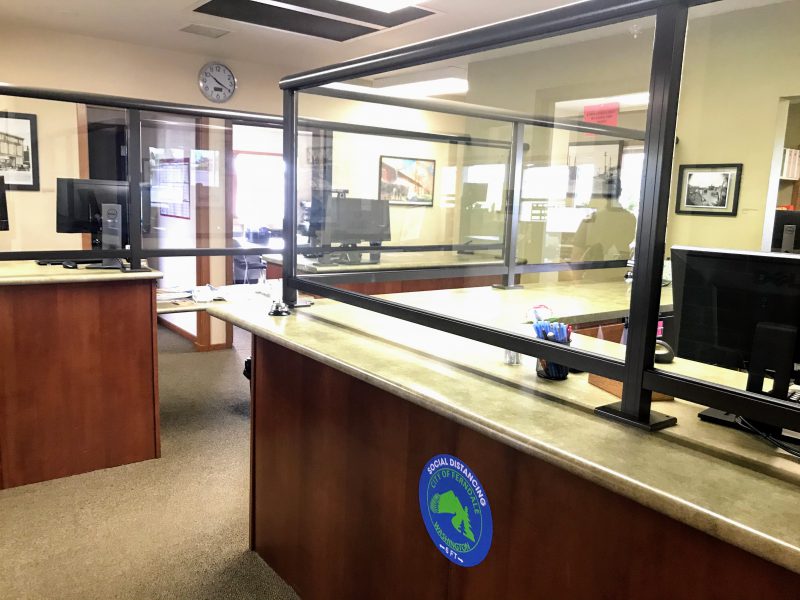 Ferndale City Hall, Police Station Open for Regular Business Hours starting June 14th
With the installation of new COVID safety measures complete, the Ferndale City Hall and Police Station will be open to the public for full business hours, 8:30AM-4:30PM Monday through Friday, starting June 14th.
"We appreciate the public's patience while we made the modifications necessary, and we are ready to once again assist our community in person," said Mayor Greg Hansen. The reopening is well in advance of the statewide reopening, currently scheduled for June 30th for all public facilities.
City staff has continued to work throughout the pandemic, accessible via email, phone and video conferencing to meet the needs of the public. The city recently launched a new utility billing portal to allow for more transparency, allowing for even more remote access to city documents.
For more information about city facilities, please contact Communication Officer Riley Sweeney at 360-685-2353 or rileysweeney@cityofferndale.org.