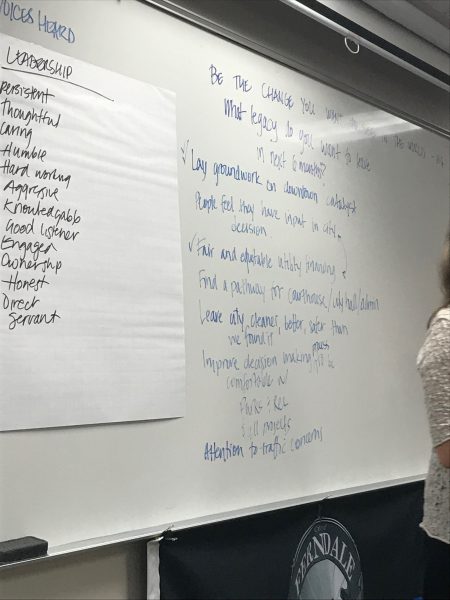 In lieu of their usual meeting, City Council, staff, and the Mayor met for a facilitated retreat to set goals and improve communication between each other and the public.
With big decisions approaching this year concerning the new Wastewater Treatment Plant expansion and selecting a downtown catalyst project, the participants worked with facilitator Laura Todd to improve coordination between staff and council. They concluded with goal setting for the rest of the year.
"At the end of 2019, when you look back on this year, what will you have done?" asked Todd. Council and staff agreed on the above list, including laying the groundwork for a new downtown, involving the public in the decision-making process and establishing a fair and equitable rate structure system.