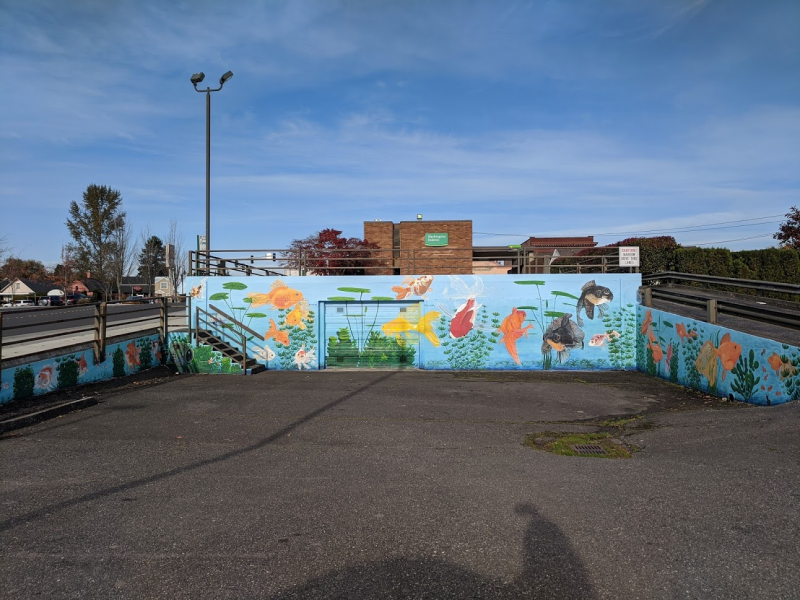 Arts Commission Adds New Mural to Downtown Ferndale
The Ferndale Arts Commission has completed their latest mural in downtown. This new art piece is on the back of the Washington Federal bank building facing Alder Street and was installed by local artist and Ferndale resident Jennifer Dunn.
"I didn't know it would be a goal of mine to bring joy on this level to a town, let alone the town I've had the pleasure of being a resident for two decades," said Dunn. "I sincerely hope this lighthearted mural filled with fish, joy and a fun change in perspective brings as much joy to our community as I had in creating it."
The Ferndale Arts Commission has added several new murals to the Downtown Core over the last two years and has a few more murals currently in progress. The murals have been funded with private donations, a Project Neighborly grant from the Whatcom Community Foundation and city funds.
For more information on local artist Jennifer Dunn, check out her Instagram page here or see more of her pieces available in FrinGe Brewing.
More pictures available here: