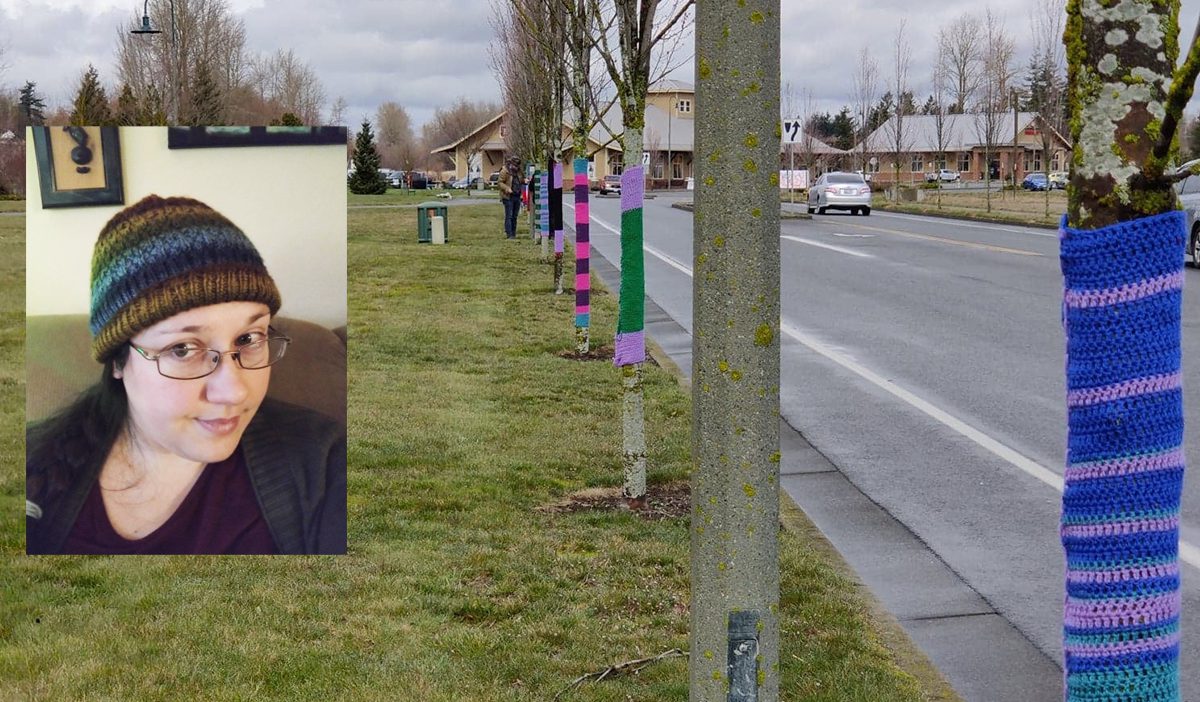 Update: Join the Arts Commission Sat. Feb. 4th at Fringe Brewing (5640 3rd Avenue) at 2PM for a knitting afternoon to get your questions answered and continue making progress on your tree sweater. 
How to Knit – Tree Sweaters
On Nov. 28th, 2022, the Ferndale Arts Commission hosted a free workshop for participants to learn how to knit with the goal of making some tree sweaters that would then be installed on the trees at Griffintown Park in Spring 2023.
For those who were unable to attend the event, yarn and needles are still available for free at City Hall for those who wish to participate and the instructor, Arts Commissioner Bryna Sweeney, recorded a video version of her training.
To jump to the relevant section –
0:00-1:04 – Intro
1:04-6:48 – Casting On
6:49-12:54 – Knitting the Stitches
12:55-15:14 – Changing the Colors
15:15-close – Binding off and outro