2023 Summer of Fun
Are you ready for warm weather and fun in your favorite parks? There is something fun to do in Ferndale every weekend this summer, so get ready to dance, eat, and thrive in your parks!
This year, our parks events are made possible in part by the generous support of WECU, our local credit union serving Whatcom County for over 80 years.
Full flyer of parks events can be found here. Scroll down for more details. 
As always, our events are free and open to the public. For questions about our recreational events, please contact Riley Sweeney at rileysweeney@cityofferndale.org or 360-685-2353.

Enjoy hot and delicious chow made by local food trucks on the first Friday of every month this summer. Several local food trucks will be set up in Pioneer Village starting at 5:30PM so you can grab a dinner from a variety of vendors.
Special entertainment will also be provided at Food Truck Friday this year:
June 2nd – The Bellingham Circus Guild brings their own eclectic mix of aerials, juggling, acrobatics and theatrics to the Pioneer Village Stage. Show starts at 6PM.
July 7th– The Mighty Bayou Opossums formed during the pandemic when Drummer Nathan and Guitarist Dave discovered their mutual love of the birthplace of Jazz- New Orleans.   They started seeking out other players to fill out the ensemble that now pays tribute to the likes of Louie Armstrong,  Dr. John,  Harry Connick Jr., Louie Prima, Irma Thomas,  Fats Domino and many others.  Dance along with this stomping good local band! Show starts at 6PM.
August 4th – The Fabulous Murphtones hit the Pioneer Park stage with their favorite mix of classic rock covers and modern pop hits. Their high-energy style and great brass section will have you dancing in the park. Show starts at 6PM.

Are you ready to rock? Join us for two live concerts at the Pioneer Park stage. See individual band information below:
June 10th – Dial-Up. Flashback to the 90s and 2000s with this fresh and fun cover band. Dance up a storm starting at 6PM.
August 19th – CANCELLED Locust Street Taxi. Jump, dance and thrive with this energetic, original pop-rock band bringing their splashy performance style to the Pioneer Park stage. Show starts at 6PM.

Grab your blanket or comfortable camping chair and come on down to Pioneer Park when the sun goes down for a feature film. Movie starts a little after 9PM when it gets dark enough to see the film. Free popcorn and soda available for attendees.
Friday, June 23rd – Top Gun: Maverick. Do you feel a need for speed? Take to the skies with this high octane Tom Cruise helmed blockbuster that captures the magic of the original. (PG-13, Intense Action Sequences and Strong Language)
Friday, June 30th – Puss in Boots: The Last Wish. Everyone's favorite swashbuckling feline takes to the big screen in this daring and utterly charming sequel. (PG, Rude Humor and a few frightening moments)
Friday, July 14th – Back to the Future. Jump into your favorite time traveling DeLorean and join Michael Fox and Christopher Lloyd as they desperately try to fix the future before it is too late. (PG, Bullying and abuse of the timeline)

Field Games – Sat. July 15th, 1PM to 3PM at Pioneer Park.
Sack races, tug-a-war, a bouncy house, toss the water balloon and more. All the classic field games from your favorite summer camp are alive and well at Pioneer park. Also includes a special booth by Ferndale's own Aim and Game. Run, jump and frolic with these great events and then get hosed down by a real fire truck at the end of the event, courtesy of Whatcom Fire District 7.
Operation Splashmob – Sat. July 22nd – 2PM to 4PM at Star Park
Join us for an afternoon of water fun at the field next to Star Park! We will provide squirt guns and giant water slide, you bring the swim trunks and towel. Snacks will be provided to all participants.
Stargazing with the Perseids Meteor Shower – August 12th – 9PM
Come on down to VanderYacht Park (1945 Washington St) to enjoy the peak of the Perseid meteor shower on Saturday, August 12th.Use glow-in-the-dark star charts to locate your favorite constellations or bring a blanket and enjoy the peak of the meteor shower. Volunteers from the Whatcom Association of Celestial Observers (WACOs) will be on site with large telescopes to provide peeks at the moon and other celestial objects. Viewing begins at sundown, approximately 9:00pm.
As always, our events are free and open to the public. For questions and ADA accommodations for our recreational events, please contact Riley Sweeney at rileysweeney@cityofferndale.org or 360-685-2353.
---
Other Community Events This Summer
Here are a few other community activities happening this summer that are not part of our parks activities but that you may want to attend.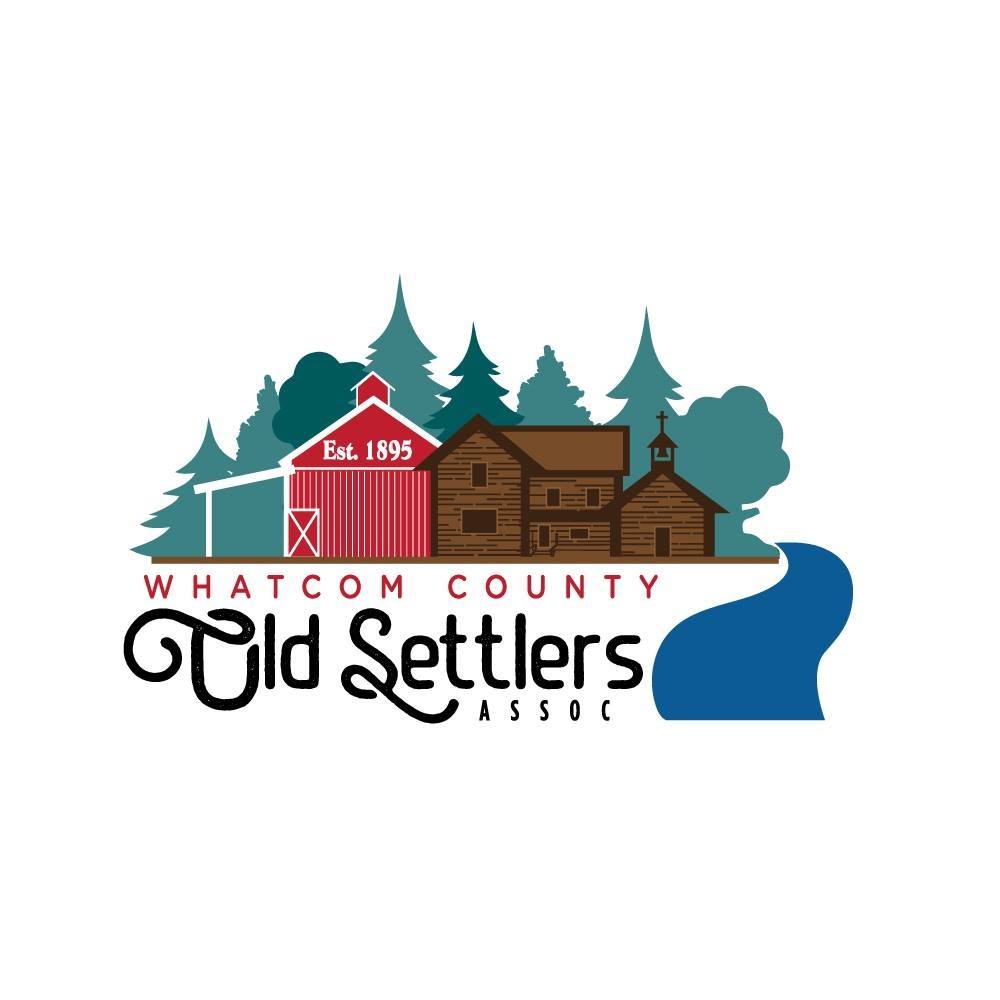 Free Theater in Pioneer Park
Weekends in July
The Unsubdued Theatre Collective will be producing free theater shows throughout the month of July on the Pioneer Park stage.
On July 1st, 2nd, 8th and 9th, at 6PM they will be producing the Unsubdued Revue 3, a collection of short plays, performance art, puppetry and dance.
On July 13th, 15th, 20th and 21st, at 7PM and July 15th at 2PM, they will be performing an adaptation of of the Greek tragedy "Clytemnestra".
All performances will be free and open to the public.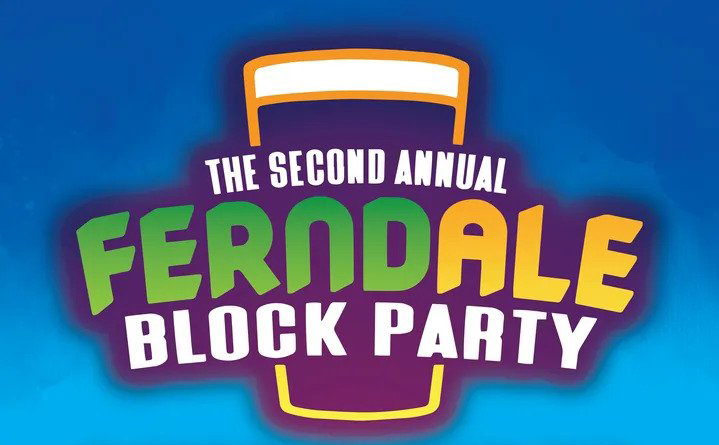 FerndALE Block Party
August 5th

The Ferndale Arts Commission & Fringe Brewing present the second annual FerndALE Block Party, held at the intersection of Third Avenue and Alder in downtown Ferndale. Just like our inaugural Block Party in 2022, this event will be free for the whole family! It will feature all ages entertainment & music all day, kids activities like balloon animals, rock painting and of course, food trucks, craft beer & local cider. You can learn more here.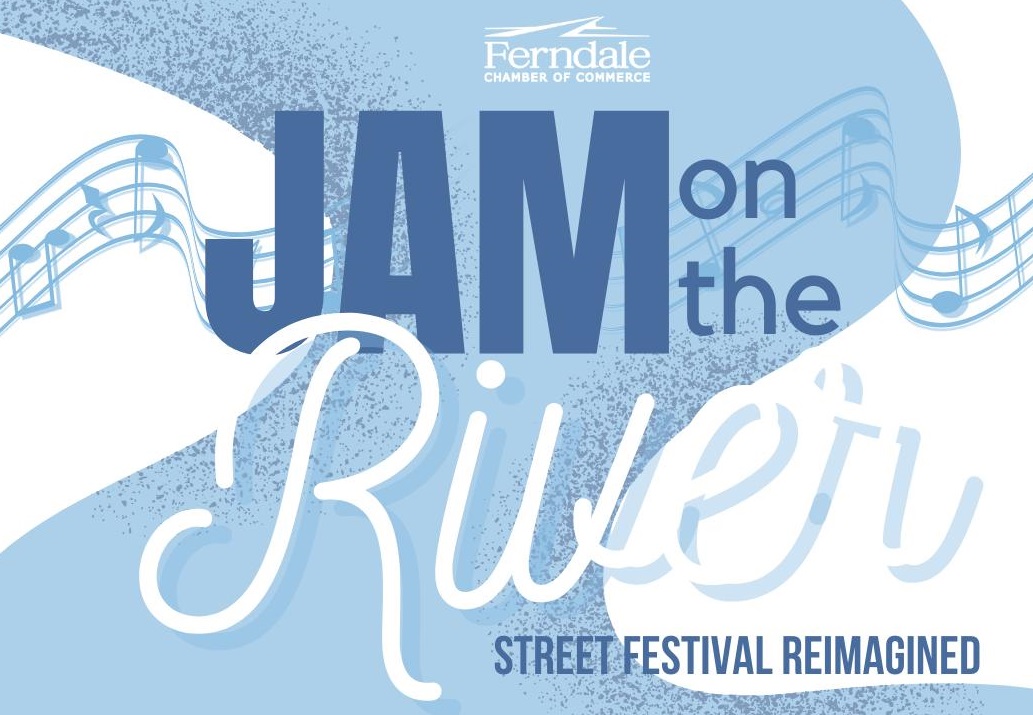 Jam on the River
July 22
Jam on the River is the new Street Festival reimagined courtesy of the Ferndale Chamber of Commerce. Join us for food trucks, music and all sorts of vendors on the Centennial Riverwalk.