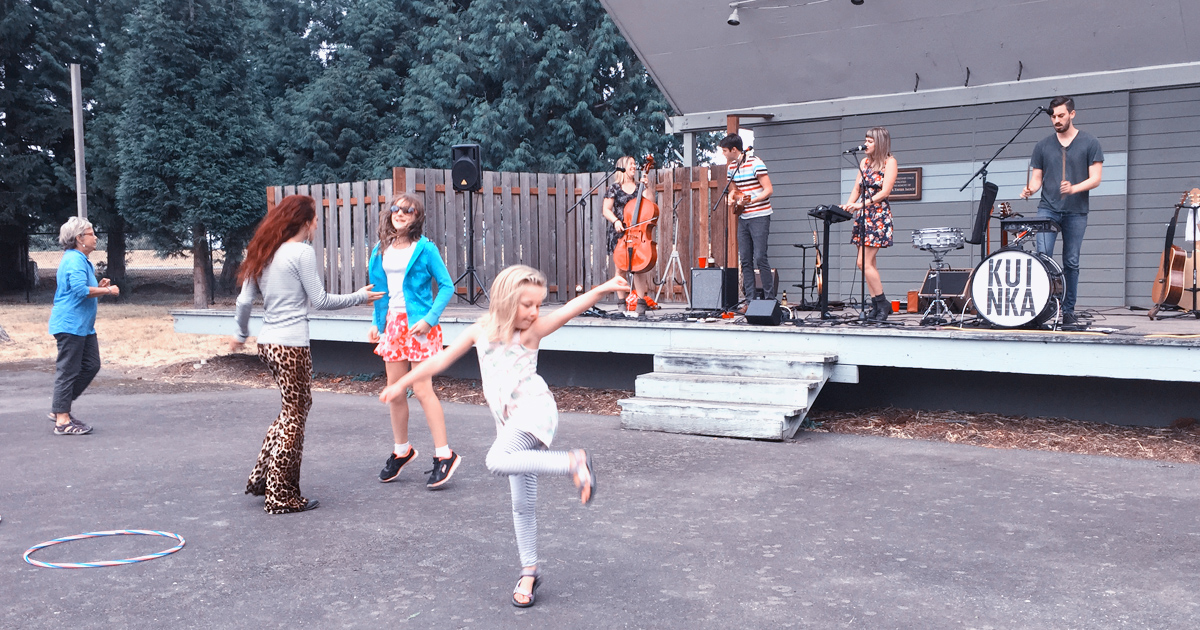 Recreation
The City of Ferndale hosts a series of recreational activities that are free and open to the public every year.
See below for details on 2021 Summer of Fun.
If you have questions about any of these events, please contact Communications Officer Riley Sweeney at (360) 685-2353 or send him an email here.

As required by Governor Inslee's Proclamation 20-25.2 (Healthy Washington Roadmap to Recovery), face coverings and social distancing protocols will be required for all attendees. This is an essential and necessary component to making these events safe and successful.
The only mask exception the City will allow is for persons with a medical condition, mental health condition, developmental or cognitive condition, or disability that prevents them from wearing a facial covering. The City is not allowing exceptions for any other attendees, even when six-foot distancing can be maintained from non-family members.
City staff will have face shields and masks available at no cost for those who need them.  This requirement may be lifted at a later date as public health conditions improve.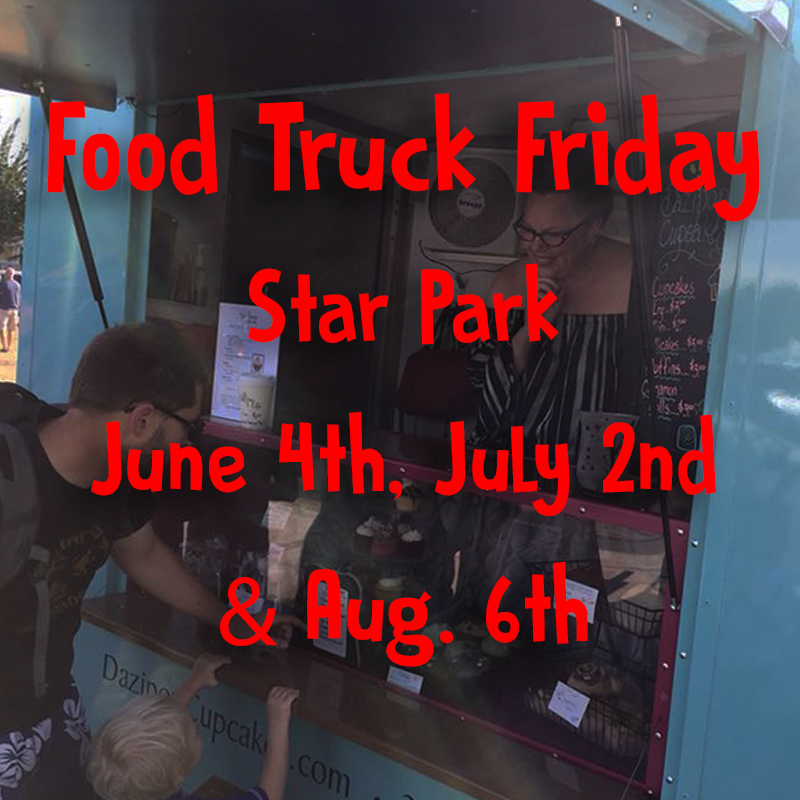 Come on down to Star Park to purchase some hot, delicious meals cooked by local food trucks. Food is available for purchase starting at 5:30pm and they will keep serving until they run out of food or customers, whichever happens first.
Who will be there?
Slots still available – to reserve your slot email RileySweeney@cityofferndale.org
June 4th
Mobile Mouth Hole
Outlaws BBQ
Cicchitti's Pizza
Simmering Tava
BareBones BBQ
Kona Ice
July 2nd
Mobile Mouth Hole
Cicchitti's Pizza
Simmering Tava
Kona Ice
Sage Against the Machine
August 6th 
Mobile Mouth Hole
Cicchitti's Pizza
Simmering Tava
Pete's Poutine
Kona Ice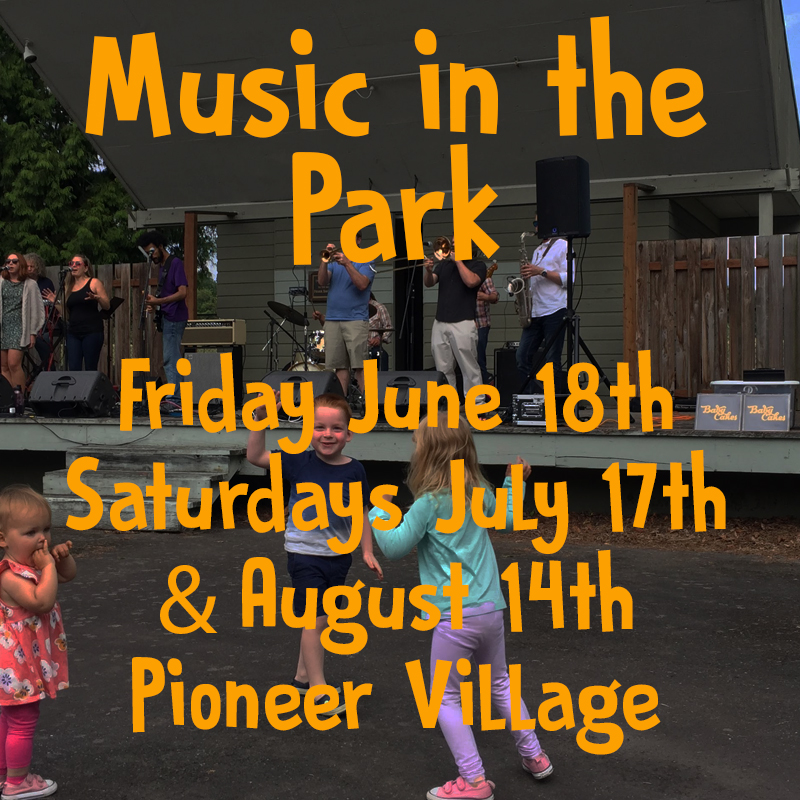 Join us for live concerts evenings on the Pioneer Village stage! Doors open at 5:30pm, music starts at 6pm until 7:30pm. Sit on a bench or bring your own blanket for the grass.
Who's Playing?
Friday, June 18th – 3 Trick Pony
Saturday, July 17th – SpaceBand
Saturday, August 14th – Vaudeville Etiquette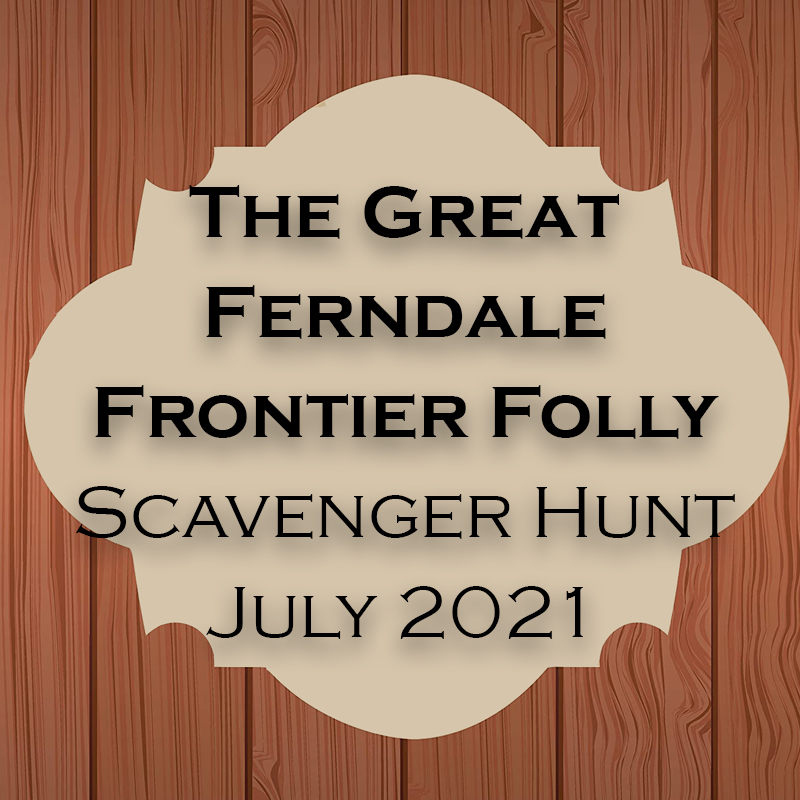 Explore your city with the Great Ferndale Frontier Folly! Throughout the month of July, follow clues published on the city website and social media to locate hidden banners in Ferndale parks. Solve riddles, discover new parts of your community and complete other activities to score points and win prizes.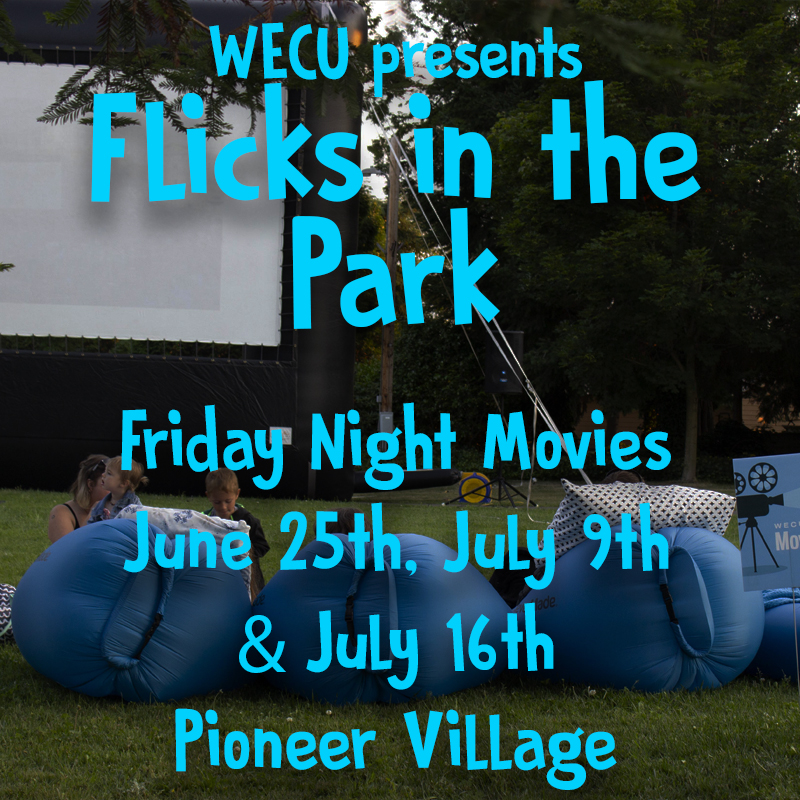 Thanks to the incredible team at WECU, you can join us Friday nights for Flicks in the Park. Bring something to sit on, a chair or blanket, and enjoy a family film after the sun goes down. Doors open at 8:30pm, movie starts at 9pm.
What Movie is Playing?
June 25th – TBD
July 9th – TBD
July 16th – TBD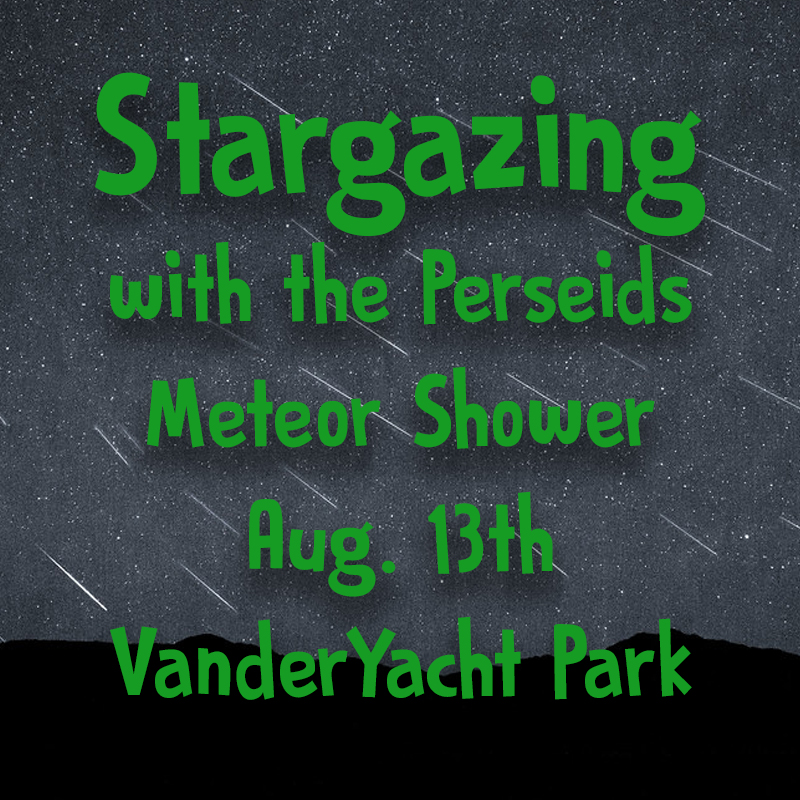 Come on down to VanderYacht Park to enjoy the peak of the Perseid meteor shower! Use glow-in-the-dark star charts to locate your favorite constellations or take a look at the moon or other celestial objects with a few large telescopes set up on the field. Viewing begins at sundown, approximately 8:30pm.