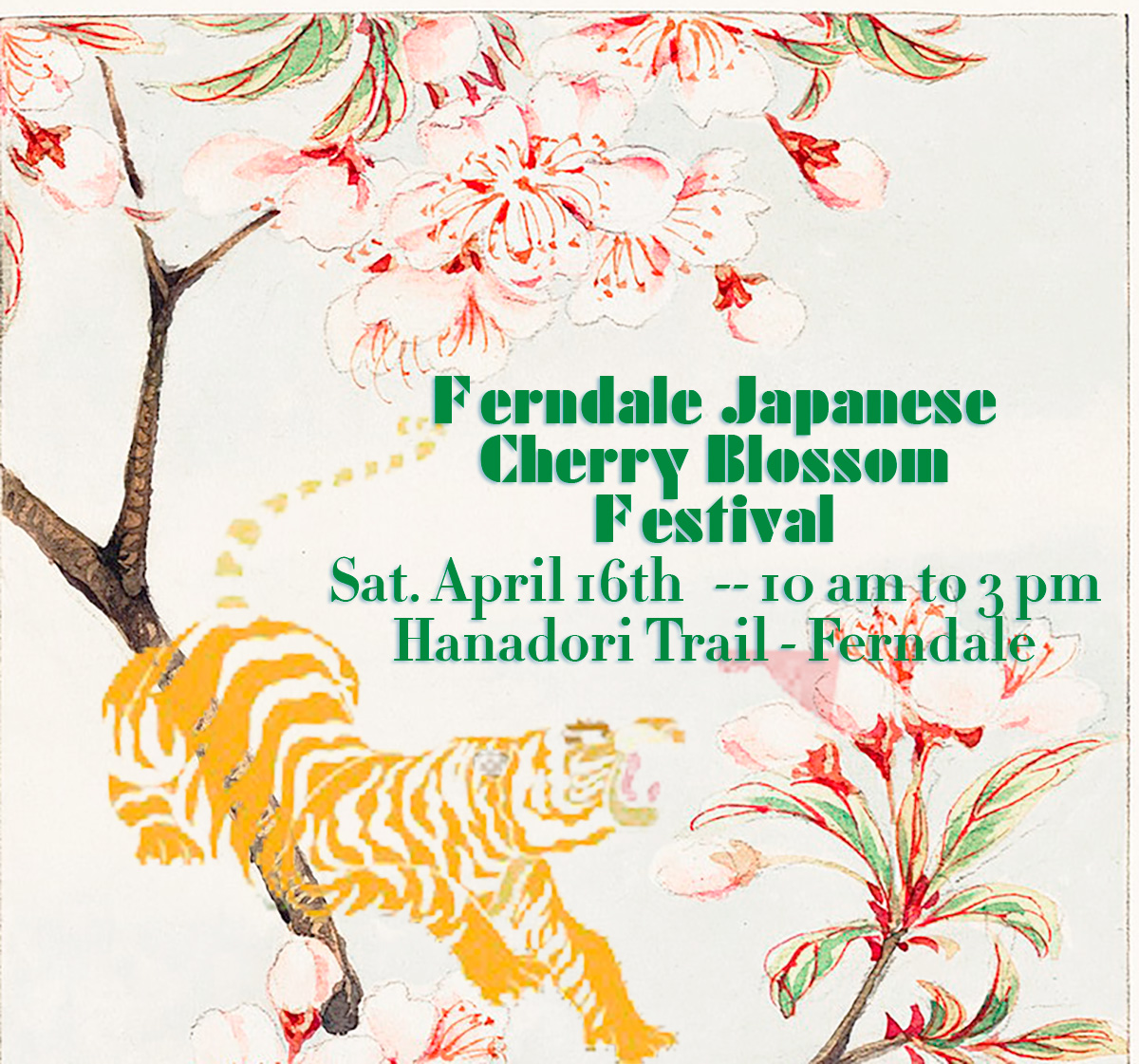 To cherry blooms I
come,
And under the blossoms go to sleep –
No duties to be done!
-Buson
Come join the laze and festivities at Sakura Matsuri, the Ferndale Japanese Cherry Blossom Festival on Saturday, April 16, 2022 from 10 a.m. – 3 p.m. on beautiful Hanadori Trail (see map below). The scenic pathway runs behind Phillips 66 ball fields in the City of Ferndale. Enjoy the splendors of nature as you stroll by stunning Japanese ornamental cherry trees in bud or bloom and listen to Springtime bird song.
The Year of the Tiger is a free event for all age groups with special emphasis on Japanese educational and experiential opportunities for children. Fabulous door prizes await you, young and old! There are plush tigers, books about the world's largest cats and Japanese celebrations. Additional door prizes include an exquisite Japanese theme quilt donated by the Modern Quilt Guild, Akebono and Pink Snow Fountain cherry blossom trees and books on Japanese art and haiku poetry.
Tora the friendly tiger mascot will greet you from 11 a.m. – 1 p.m. and traditional Japanese instruments will be played for your pleasure. The Ferndale Library will provide a Pop Up Library for you with Japanese theme multi-media offerings for loan. Noriko Sharik will be present to explain her famed Ikebana arrangements. Sample Japanese candies and treats and receive unique origami Sakura (cherry blossoms) with instructions to create your own.
Door prizes will be drawn at 2:30 p.m. You need not be present to win.
Masks are recommended but not required.
Come celebrate Sakura Matsuri on beautiful Hanadori Trail!
"Eyes, back and forth, nose, up and down"
– Onitsura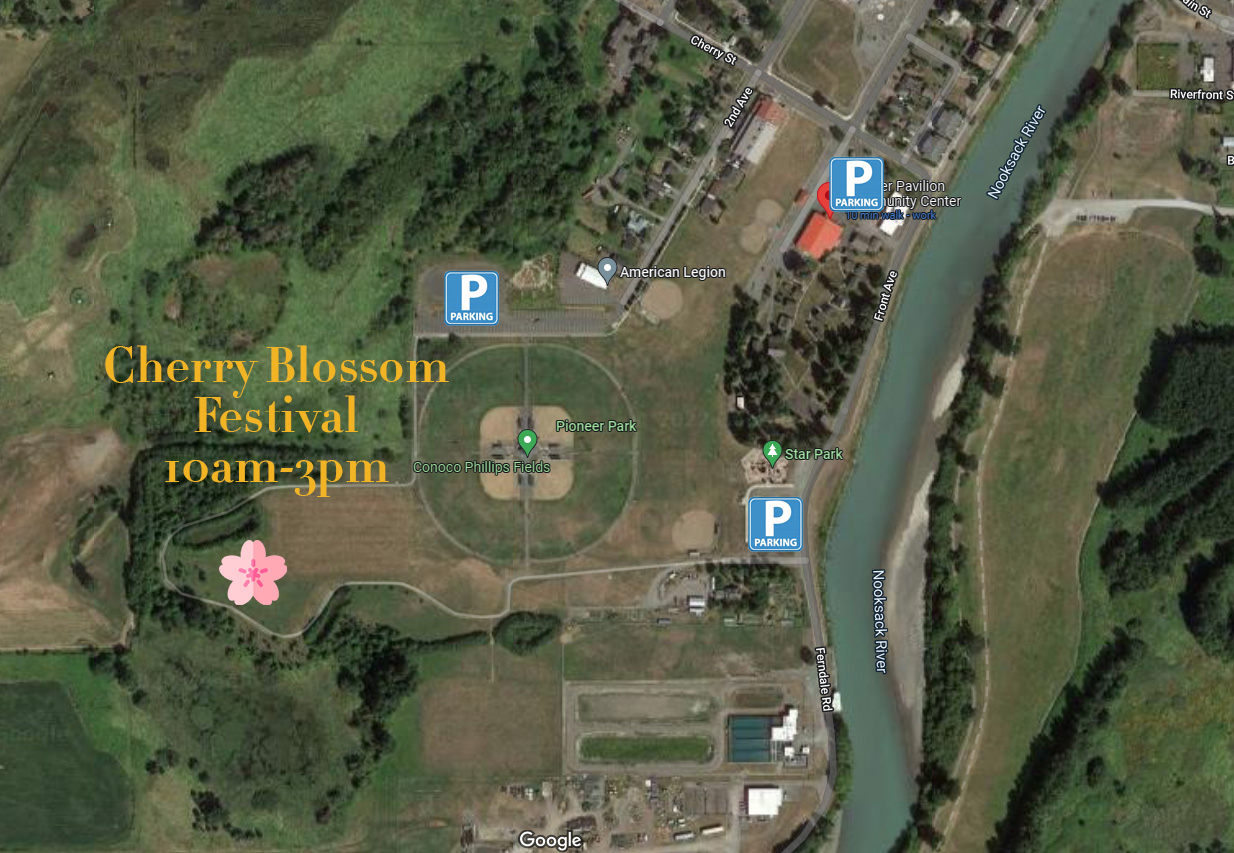 Hanadori Trail Map
Feel free to utilize the free parking within walking distance of the festival.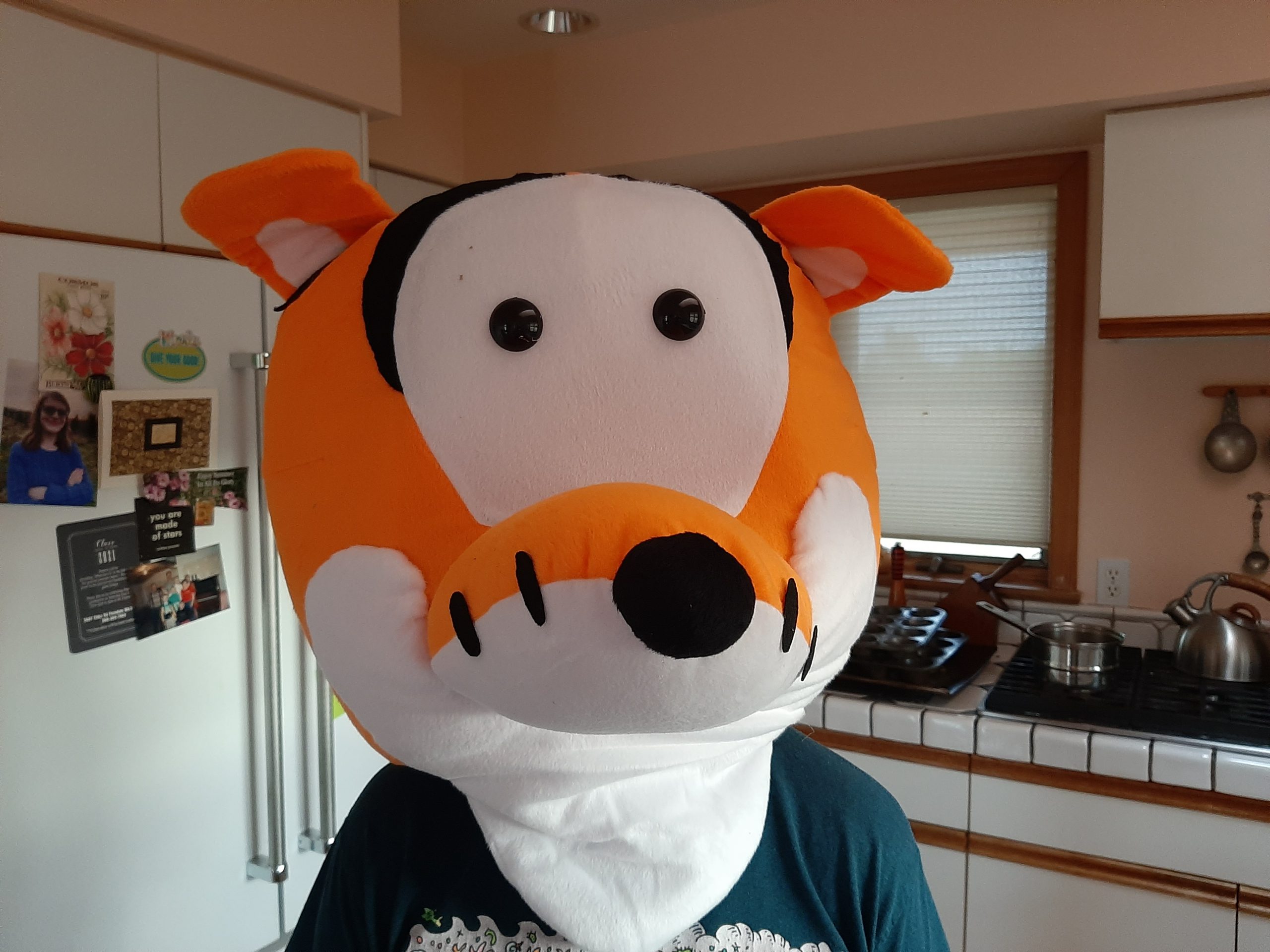 Tora the Tiger will be greeting visitors from 11am-1pm!