Youth Art Installation Downtown- Decorate the garbage cans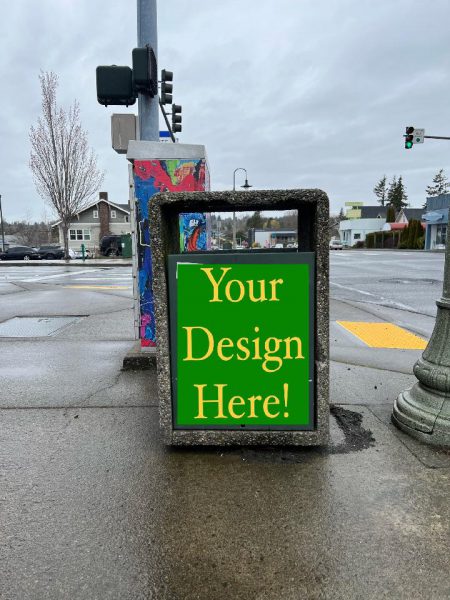 Are you high school age or younger?  We want you to participate!
The Ferndale Arts Commission, in conjunction with the Ferndale Downtown Association are soliciting for youth art with the theme, "What Does Ferndale Mean to You?" or a Pacific Northwest aesthetic.
36 designs will be chosen to be printed and installed on the side of the garbage cans throughout Downtown Ferndale.
There are several ways to participate:
1) In-person art event! 4/29 1pm-3pm, at the Pioneer Pavilion
Supplies will be provided. Just show up and create!
2) Can't make it to the event? Templates can be picked up from the Ferndale library, 4/15-5/12
3) Want to create digital art? Email ferndaleartscommission@gmail.com and request a digital template
Completed pieces need to be turned in to City Hall by May 15th. Juried selection will happen the last week of May, and selected artists will be notified. Please put your name, age, and contact information (or parent's contact info) on the back of your piece.
Even if your piece isn't chosen to be printed, it will be on display downtown this summer. The Ferndale Downtown Association will be coordinating with local businesses to display submissions.
We look forward to seeing your amazing creations and excited for community youth art on display Downtown!