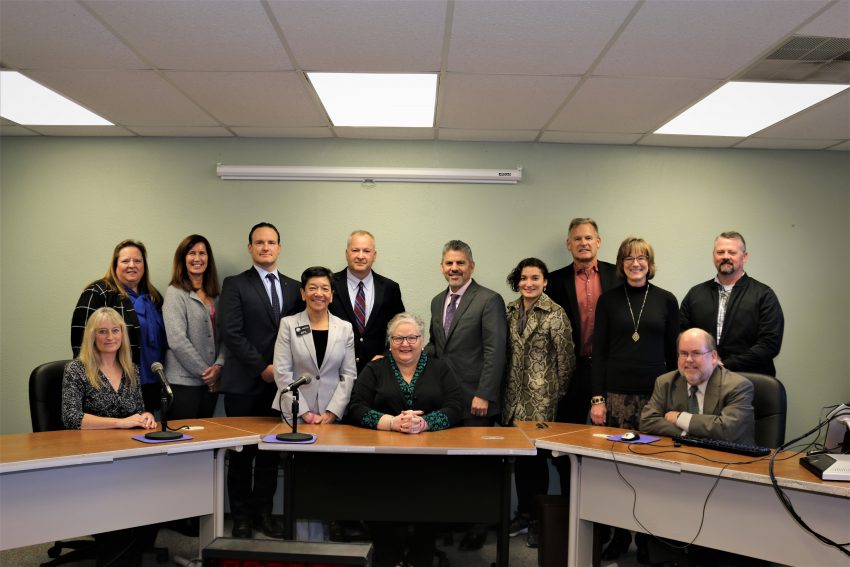 Washington Supreme Court Justices Tour Ferndale Court Facilities
A delegation from the Washington Supreme Court visited the Ferndale Municipal Court today to highlight the challenging conditions at the courthouse. Chief Justice Mary Fairhurst, Justice Mary Yu and Justice Steven Gonzalez were joined by Bellingham Municipal Court Judge Debra Lev and Commissioner Pete Smiley during their visit.
Currently Ferndale Municipal Court is held in the City Annex on Second Avenue in downtown Ferndale. The facility, once a garage for the local firestation, also hosts proceedings by the city council, planning commission and hearing examiner. In recent years, the space has struggled to accommodate its growing uses.
"I am concerned and troubled that the limitations of our facilities may have an impact on the functions of our justice system," said Ferndale Municipal Court Judge Mark Kaiman. "We must ensure due process for all involved, this cannot wait."
Earlier the year, the City worked with the school district to assess whether a new joint courtroom and city hall could be established at the Old Main building of Ferndale High School but decided to pass on that option due to the cost.
The City and Council continue to work towards a new facility for the courthouse and city hall and are exploring options as part of the 2020 budget process.