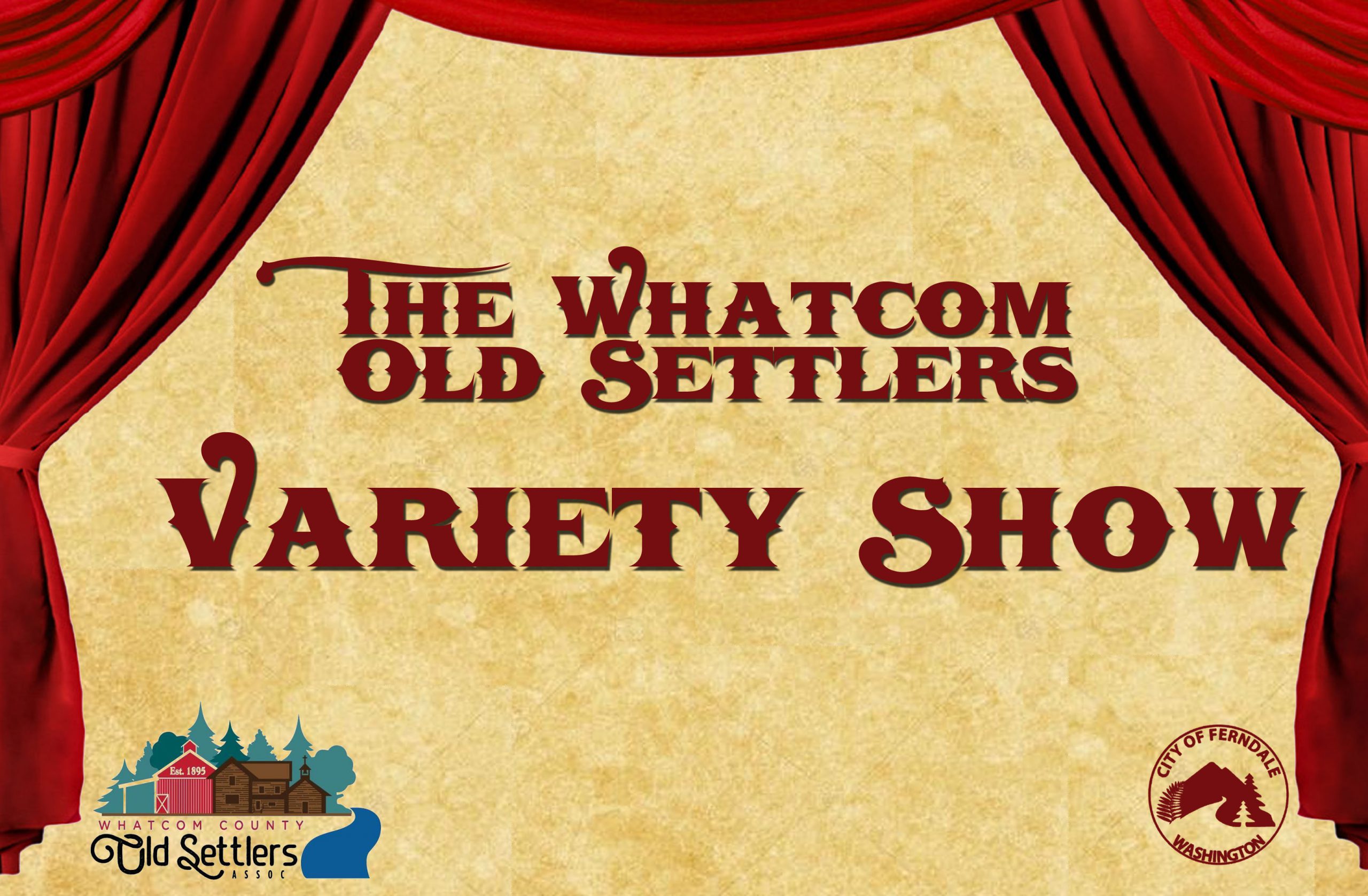 Whatcom Old Settlers Variety Show
With the outbreak of COVID-19, the Whatcom Old Settlers Association and the City were unable to hold our 125th Old Settlers Weekend. Undeterred, they collaborated to create a unique celebration of Ferndale's history and culture.
Presenting the Whatcom Old Settlers Variety Show!
It is available for streaming below. The show is organized based on the course of Ferndale's history, starting with our friends and neighbors, the Lummi Nation, and coming all the way to modern day. Below there is music, documentaries, history, storytelling, adventure and more.
While it is no substitute for Old Settlers Weekend, hopefully this celebration of Ferndale will help ease the heartache and provide some joy during these difficult times.
*All performances and interviews were filmed using best practices including social distancing and a zoom lens to preserve the safety of all involved.
Ferndale Mayor Greg Hansen and Whatcom Old Settlers Association President Lynda Lucas introduce the Old Settlers Variety Show.
Music: The High Mountain String Band brings us Raleigh and Spencer, a classic Appalachian tune.
History: Former Mayor and lifelong resident Gary Jensen and third generation Old Settlers President Laurie Irwin share their memories and stories from Pioneer Days past, including the so-called riot of 1975, the history of the carnival and why the teen dance was such a big deal.
History: Lynda Lucas, president of the Whatcom Old Settlers Association, shares the history of the Old Settlers Picnic and how you can get involved for next year.
Music: Georgia Buck from the High Mountain String Band
Closing remarks by Mayor Greg Hansen and Lynda Lucas