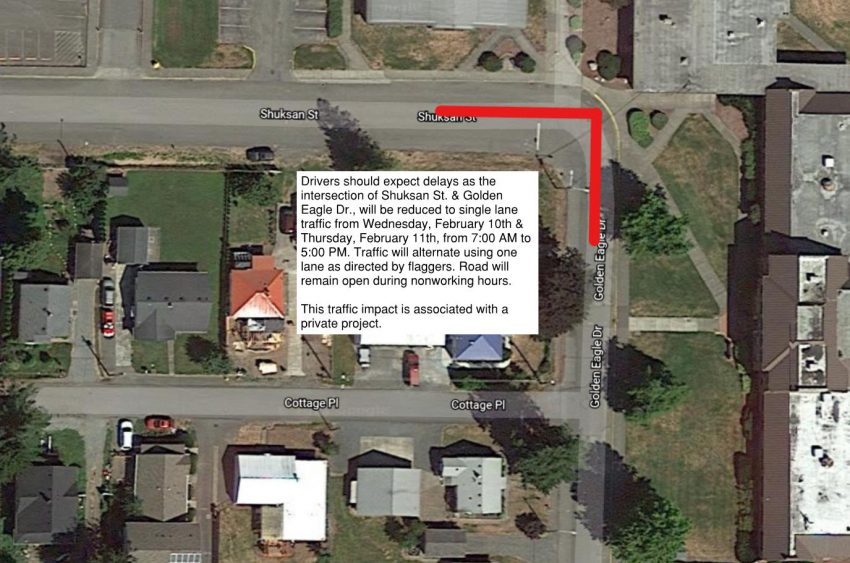 Drivers should expect delays as the intersection of Shuksan St. & Golden Eagle Dr. will be reduced to single lane traffic from Wednesday, February 10th to Thursday, February 11th, from 7:00 AM to 5:00 PM. Traffic will alternate using one lane as directed by flaggers. Road will remain open during nonworking hours. This traffic impact is associated with a private project.
See map of traffic impact area.
If you have questions regarding this notice, please contact Ferndale Public Works Department at (360) 384-4006.