2019 October Parks Activities
Building on the success of our Summer of Fun activities, we've added a few more offerings this October. Please join us for any of the events below.
For questions and disability accommodation, please contact Recreation Coordinator Riley Sweeney at 360-685-2353 or rileysweeney@cityofferndale.org.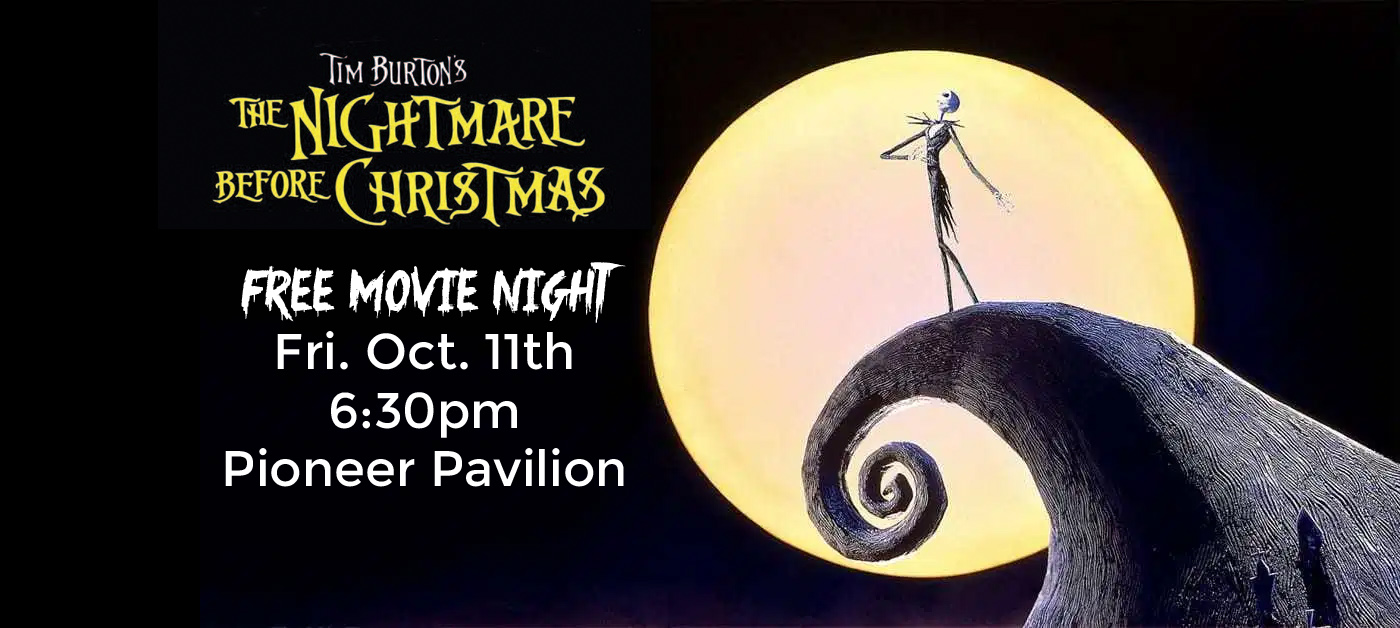 Free Movie Night
Friday Oct. 11th, 6:30pm
Pioneer Pavilion
Join us for a FREE movie night inside our Pioneer Pavilion (2007 Cherry St.) at 6:30pm on Fri. Oct. 11th courtesy of your Ferndale Parks.
We will be showing the Halloween classic "Nightmare Before Christmas" – costumes and singing along strongly encouraged!
If you don't want to sit on a plastic chair, bring something comfy to sit on. Free popcorn and soda provided courtesy of your Ferndale Parks.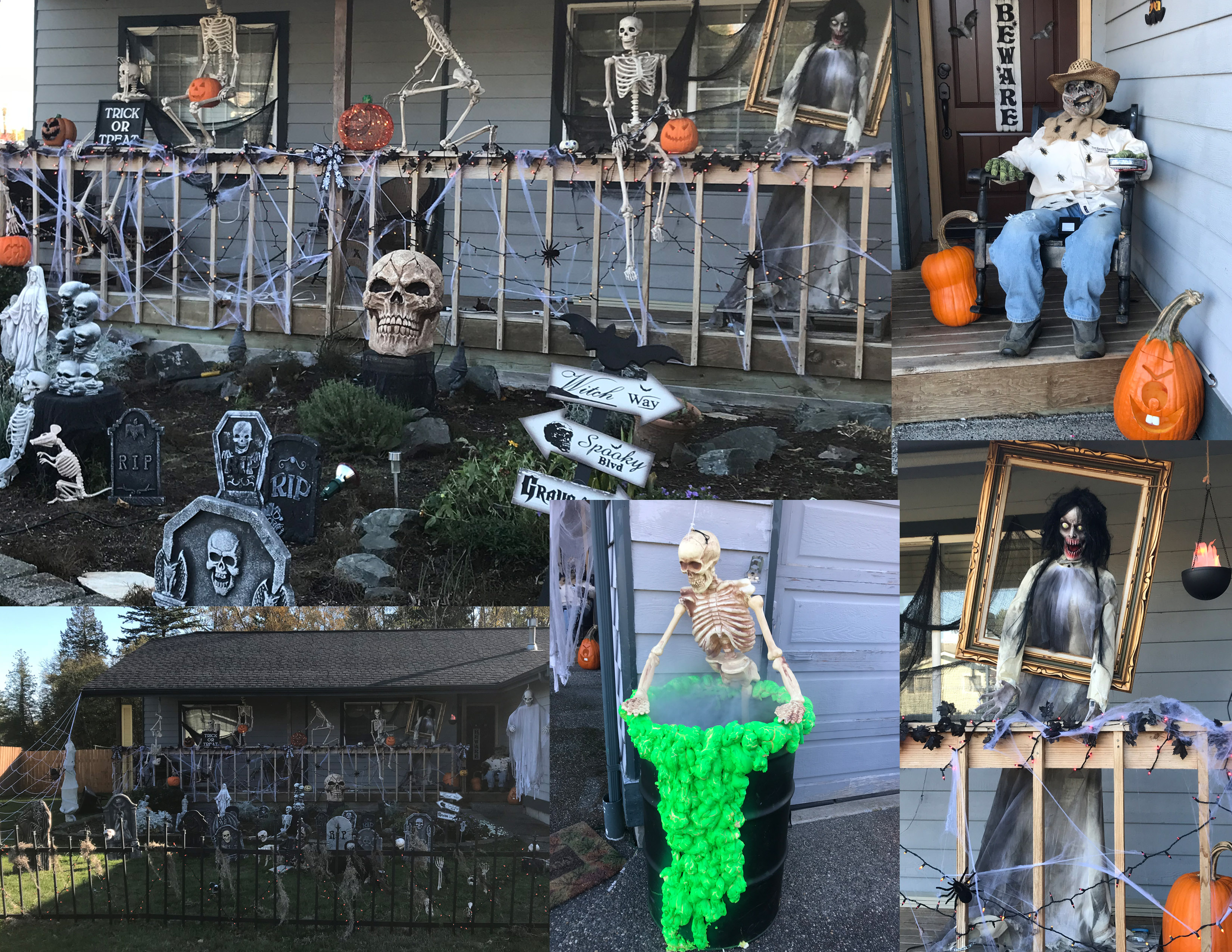 City of Frightdale
Halloween Decorating Contest
Pics Due by Oct. 30th
It's time for our annual City of Frightdale Halloween Decorating Contest!
Deck out your home for Halloween and send a picture to rileysweeney@cityofferndale.org by October 30th. Our judges will pick three winners to receive Woods Coffee cards.
Suzanne Nevan executive director of the Ferndale Food Bank
Jamie Plenkovich coach of the FHS Golden Eagles
Former Ferndale and current Lynden Police Chief Michael Knapp
Hanna Willis director of Ferndale Dance
Susan Cole chair of the Planning Commission
We look forward to seeing your spooky decorations!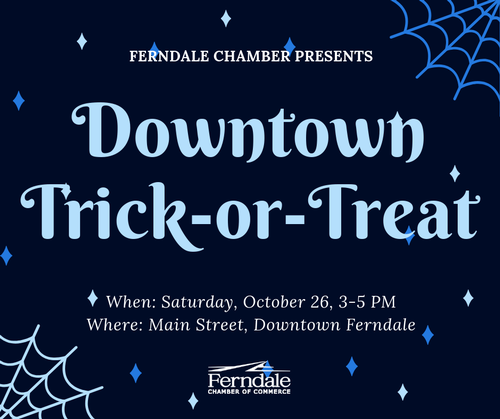 Downtown Trick-or-Treat
Sat. Oct. 26th, 3-5pm
Downtown Ferndale
This is an event hosted by the Ferndale Chamber of Commerce, for more details on this event and the Chamber activities, go to their website here.
Thousands of people descend upon the streets of Downtown Ferndale in search of candy! Sign your business up for tent space directly on Main Street, or let us know if your existing downtown business will be participating. Afterwards, walk down to Pioneer Park for an interactive evening of mystery solving (see Mystery in the Park)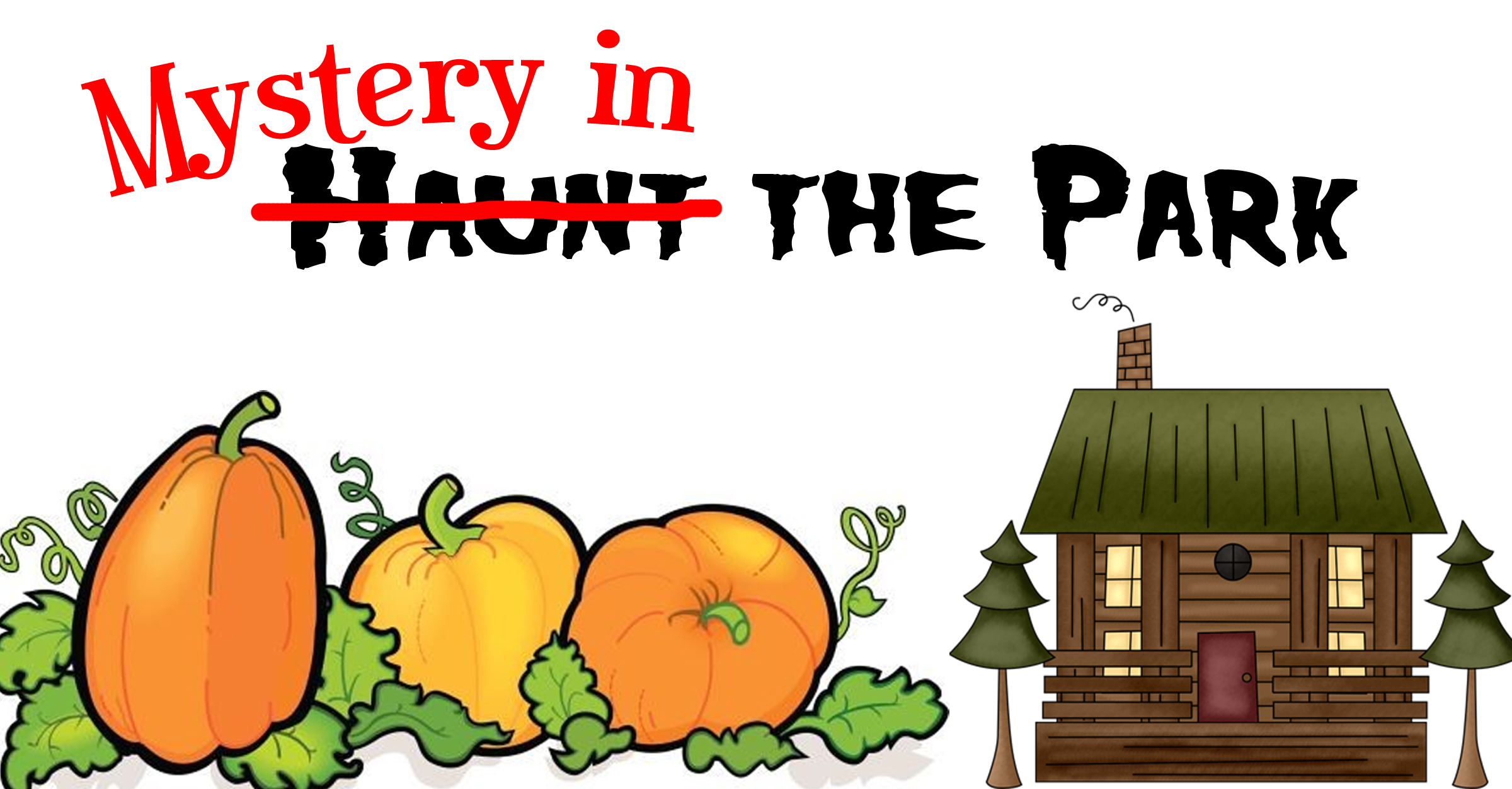 Mystery in the Park
Sat. Oct. 26th, 5-7pm
Pioneer Park
Join us for a free, all-ages interactive mystery in Pioneer Park. Search for clues at a crime scene, interview suspects and vote on who is the guilty party! Check out this fun new event at the historic Pioneer Village.
Afterwards, visit the haunted house at the Barr Barn, hosted by Whatcom Frightmare. Tickets are sold for the haunted house, more details can be found here.