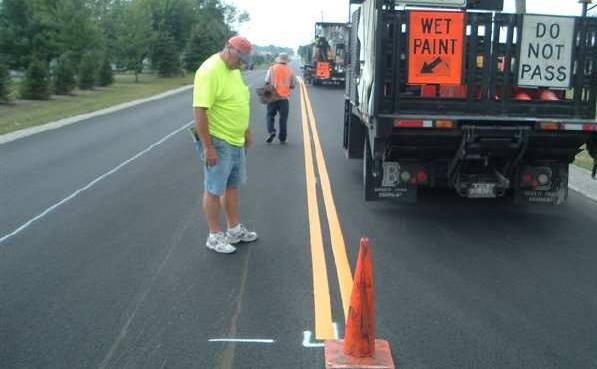 City of Ferndale and Whatcom County Public Works will be striping the streets in the Ferndale area this Saturday, Oct. 1st. Signs and cones will be utilized to keep drivers out of the wet paint and No Parking signs will be going up in various locations in order to maintain access to paint areas.
The fresh coats of paint that crews apply during spring, summer and fall months will make it easier for drivers to see the road when the winter rains return.
What can drivers do to avoid the wet paint?
Drivers can protect their car from damage by keeping an eye out for striping crews and avoiding lane changes on freshly painted lines.
Watch for "wet paint" warning signs and warning trucks, and avoid following too closely.
Avoid crossing or driving on freshly painted lines.
Do not go around cones or weave in and out of your lane of travel.
What can I do if I get striping paint on my vehicle?
The paint is engineered to last however, it is water-based, drivers may have about one hour to wash it off with soap, water and a high-pressure hose. The sooner it is scrubbed, the easier it will be to remove.
For more information, call Ferndale Public Works at 360-384-4006.