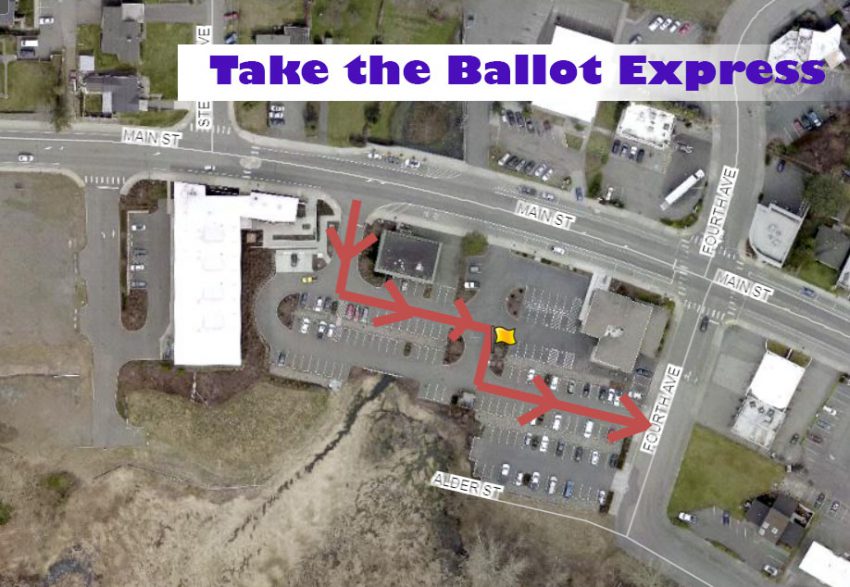 With so many Ferndale voters turning in their ballots at the ballot drop box adjacent to city hall, the City has installed traffic directional devices to help make sure everyone completes the journey safely. We are calling this the Ballot Express.
Voters are encouraged to enter the parking lot adjacent to the library and then take an immediate left, proceed to the ballot box, drop their ballots and then exit onto Fourth Avenue. This flow of traffic will ensure everyone can move safely and efficiently through the parking lot.
For questions about ballots and elections, please contact the Whatcom County Auditor at 360-778-5100.