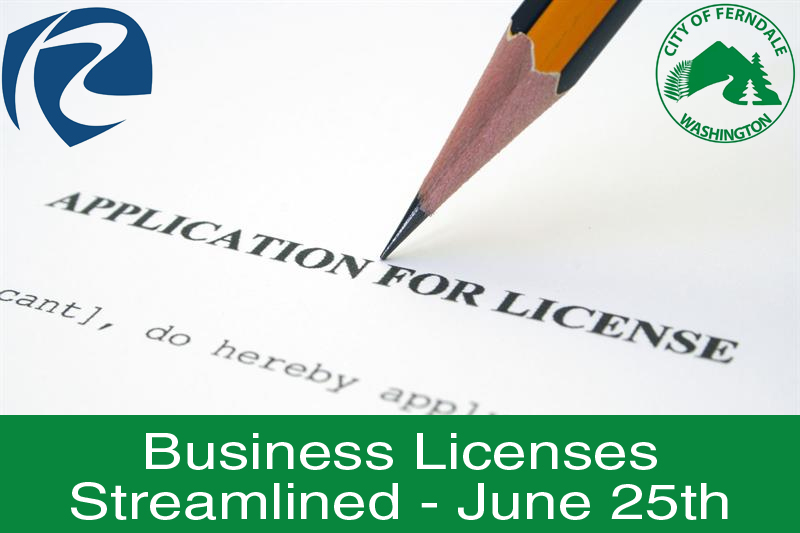 This June, the City of Ferndale will be partnering with the Washington State Department of Revenue (DOR) to streamline our business license process. Resident and non-resident general business licenses will apply directly with the DOR allowing applicants to easily apply for licenses in multiple cities.
The city will still review individual business licenses for compliance with city code and regulations and retain the license fees but the application process will be handled by the DOR.
Co-located/space rental business licenses, manufacturing and industrial business licenses are not part of this transition and will still be handled by the City.
As this transition occurs, the City will not be accepting new applications after June 12, 2020 for general business licenses.
Following this transition, all applications will be applied for and reviewed through the Department of Revenue beginning June 25, 2020 with the exceptions that were stated above.
If you have any questions, please contact the Finance Department at (360) 685-2386. For details on the Business License portal with the Department of Revenue, access their website here.