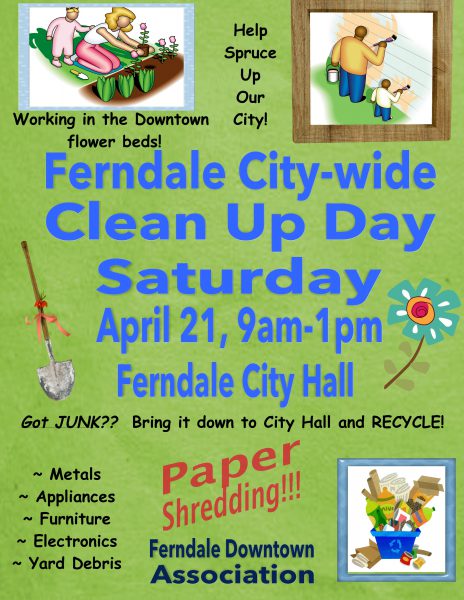 Time to roll up your sleeves and make this City shine! Join the Ferndale Downtown Association for the 11th annual Ferndale City-wide Clean Up Day. Volunteers will be picking up litter, sweeping sidewalks and weeding the public areas of our downtown. Food will be provided for volunteers.
During that time, there will be a giant dumpster and recycling facilities at City Hall (2095 Main Street). Bring your yard waste, metals, appliances, electronics, cellphones and more for proper disposal. Thanks to support from WECU, we will have a paper shredder for your vital documents.
Come down and help make your city beautiful.