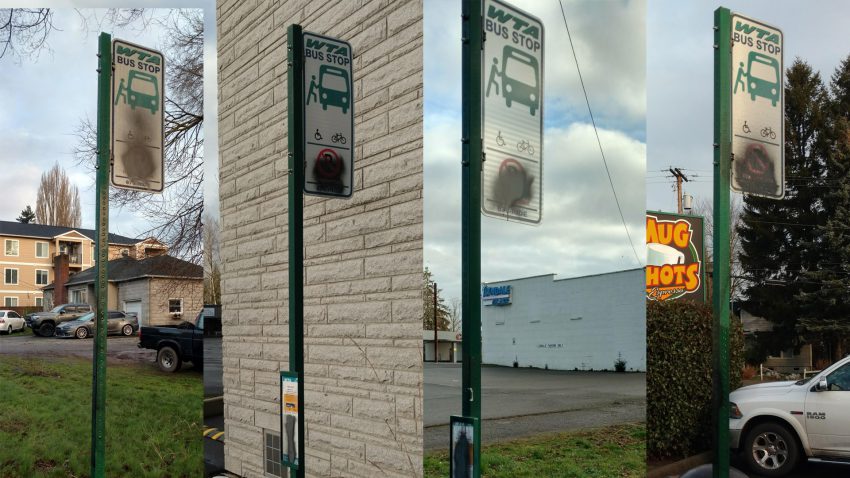 David Wurtz was arrested shortly after midnight on 02/03/2021 by the Ferndale Police Department for multiple counts of malicious mischief. Whatcom Transit Authority (WTA) had reported several incidents of vandalism towards their bus stops in the previous months. Damage estimates related to these offenses ranged from $2,500 – $3,500.
In response to these reports, police set up surveillance of a bus stop in the 5700 block of Vista Dr. Shortly after midnight on 02/03/2021, police witnessed a subject walking in the area. As the subject walked by the bus stop located in front of 5750 Vista Dr, the subject sprayed paint on a bus stop sign belonging to WTA.
The subject was detained by police and identified as David Wurtz. David Wurtz had fresh black paint on his hand and fingertips as well as having a can of black spray paint in his possession. A check of other bus stops in the area found several signs had been vandalized with paint which was still wet and dripping.
Based on the observed actions of David Wurtz, physical evidence, and consistencies with previously reported crimes, there was probable cause to arrest David Wurtz for multiple counts of malicious mischief. Due to the combined costs of damage caused by David Wurtz, he was arrested for malicious mischief in the 2nd degree and booked into Whatcom County Jail.