Arts Commission Brings a Splash of Color to City Annex
The Ferndale Arts Commission added a new piece of public art to downtown this weekend with the installation of a mural on the side of the City Annex building (5694 Second Avenue). Designed by local artist Todd Bruce, from Bellingham's Chameleon Ink, this mural was painted with the help of volunteers and spearheaded by Councilmember Rebecca Xczar.
"Murals are a great way to add beauty to our downtown, brightening our community and drawing new business and interest to our city core," said Xczar. She hopes that this mural is the first of several. Currently the Arts Commission is reaching out to private property owners to gauge interest for future public art projects downtown.
The City Annex is used for City Council meetings and Ferndale Court, the installation of the mural was done in sections over the last week. For more information about the Ferndale Arts Commission, check out their page and contact information by clicking here.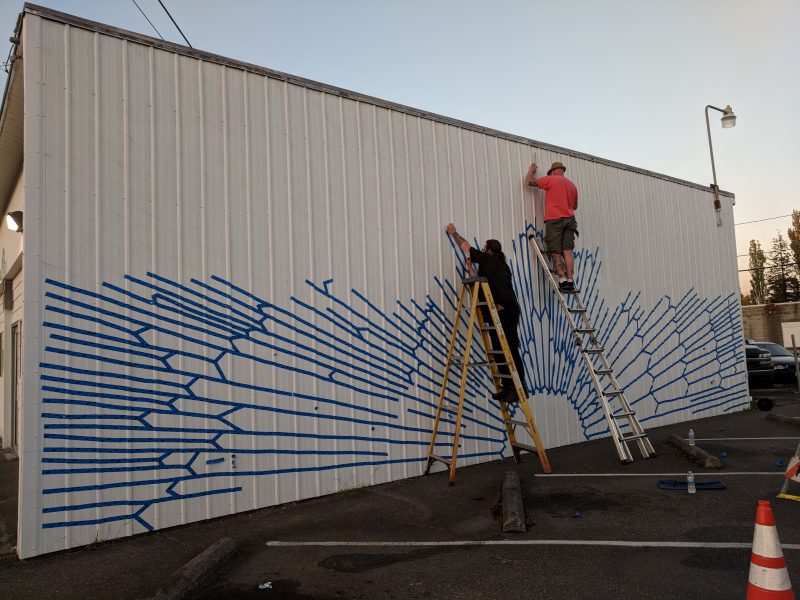 Artist Todd Bruce and Kyle Deming assemble the design layout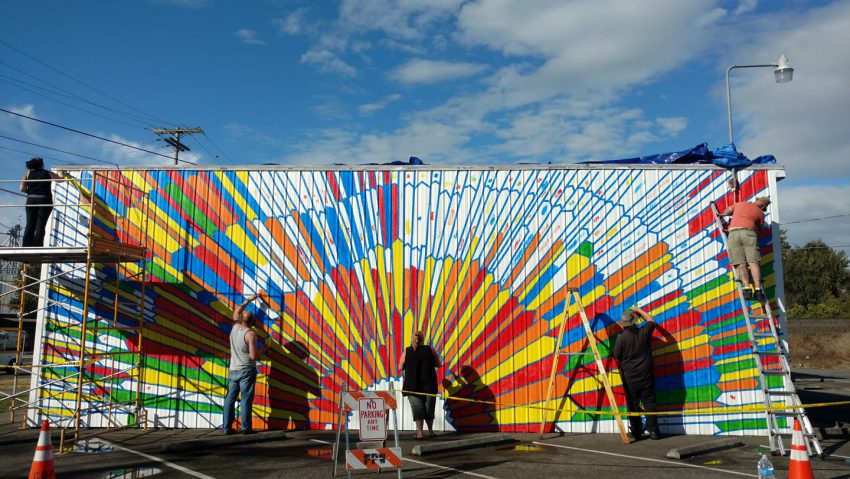 Volunteers begin painting the starburst sections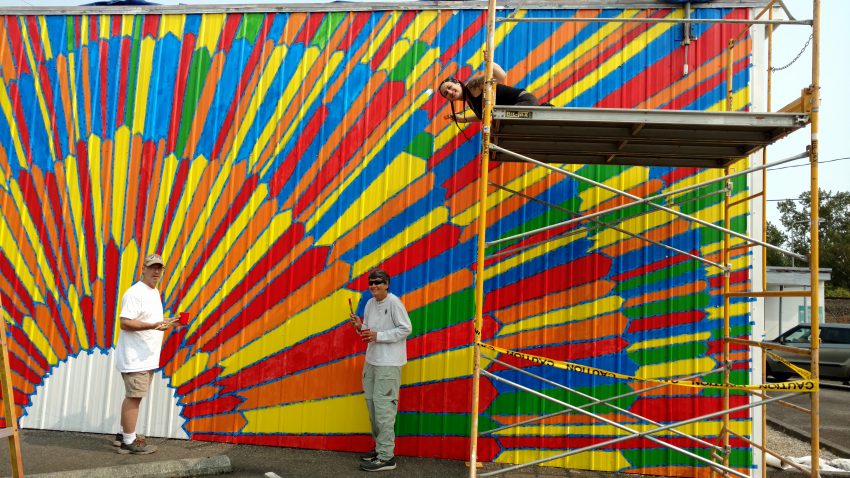 Councilmembers Greg Hansen, Cathy Watson and Rebecca Xczar assist with the installation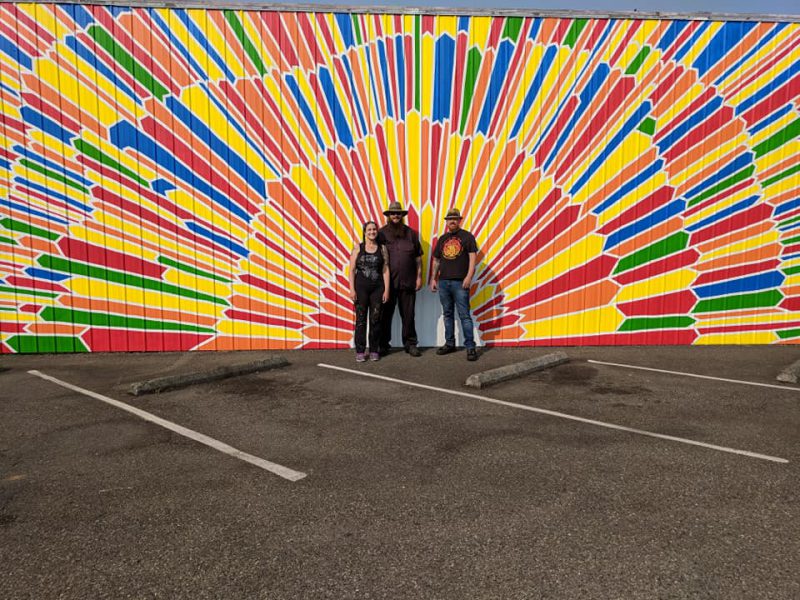 Councilmember Rebecca Xczar, Kyle Deming and Artist Todd Bruce with the completed mural