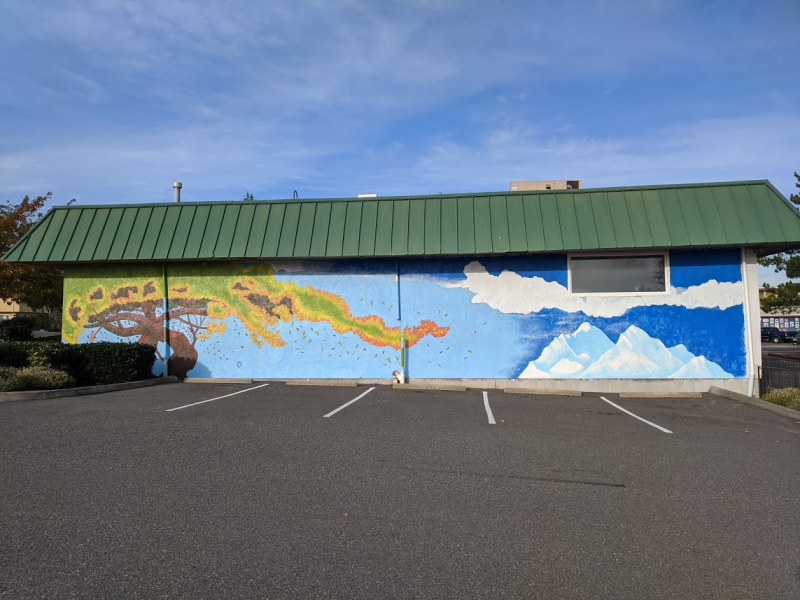 The Ferndale Arts Commission has completed two more murals located on the vacant building adjacent to City Hall and the Library. These murals were installed by local artist Todd Bruce who submitted serval designs to the Arts Commission. This final concept was selected as the favorite by the Mayor and City Staff.
"The goal was to create another interactive mural, similar to the umbrella mural painted last summer," said Arts Commission Chair Rebecca Xczar. "We encourage everyone to use this mural as an interactive backdrop for their own pictures."
To learn more about the Downtown Mural Project, the public is invited to attend the Ferndale Arts Commission meetings. More details can be found here.