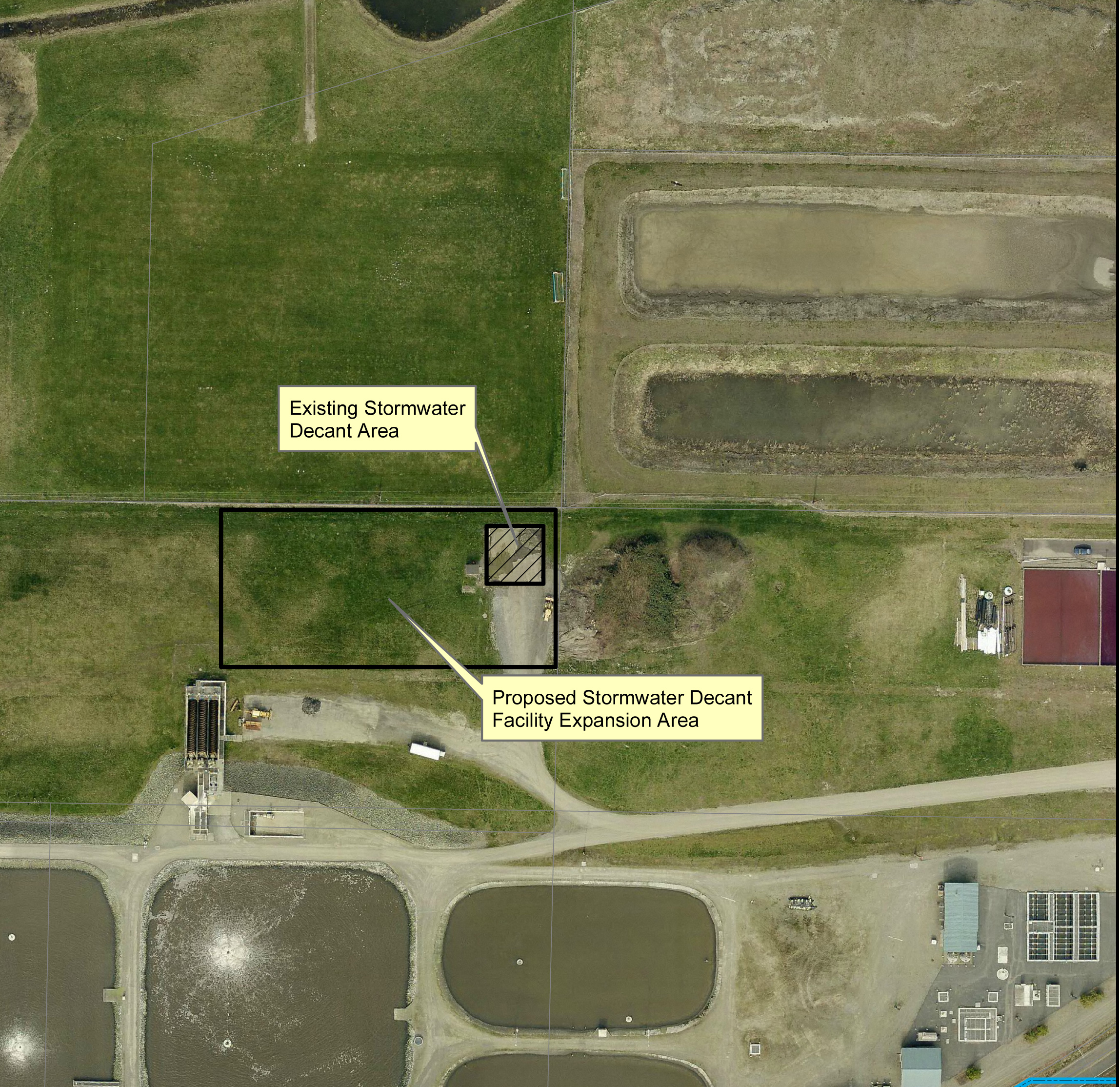 Stormwater Decant Facility
This project involves the installation of a covered stormwater decant facility approximately 6,100 square feet in size.  In addition, the work includes installation of approximately 45 linear feet of 6-inch PVC sewer pipe, an oil/water separator, connection to the existing sanitary sewer system, a settling vault, roof infiltration trenches, surface restoration, and electrical. This project will be funded in part by the Washington State Department of Ecology.
News & Information
Bid Process
Bid Information
Engineer's Estimate: $2,850,000
Pre-Bid Meeting: Wednesday, February 15, 2023 at 1pm
Bid Opening: March 3, 2023 at 2pm

Bid opening held via Microsoft Teams.
Project Specifications and Plans: