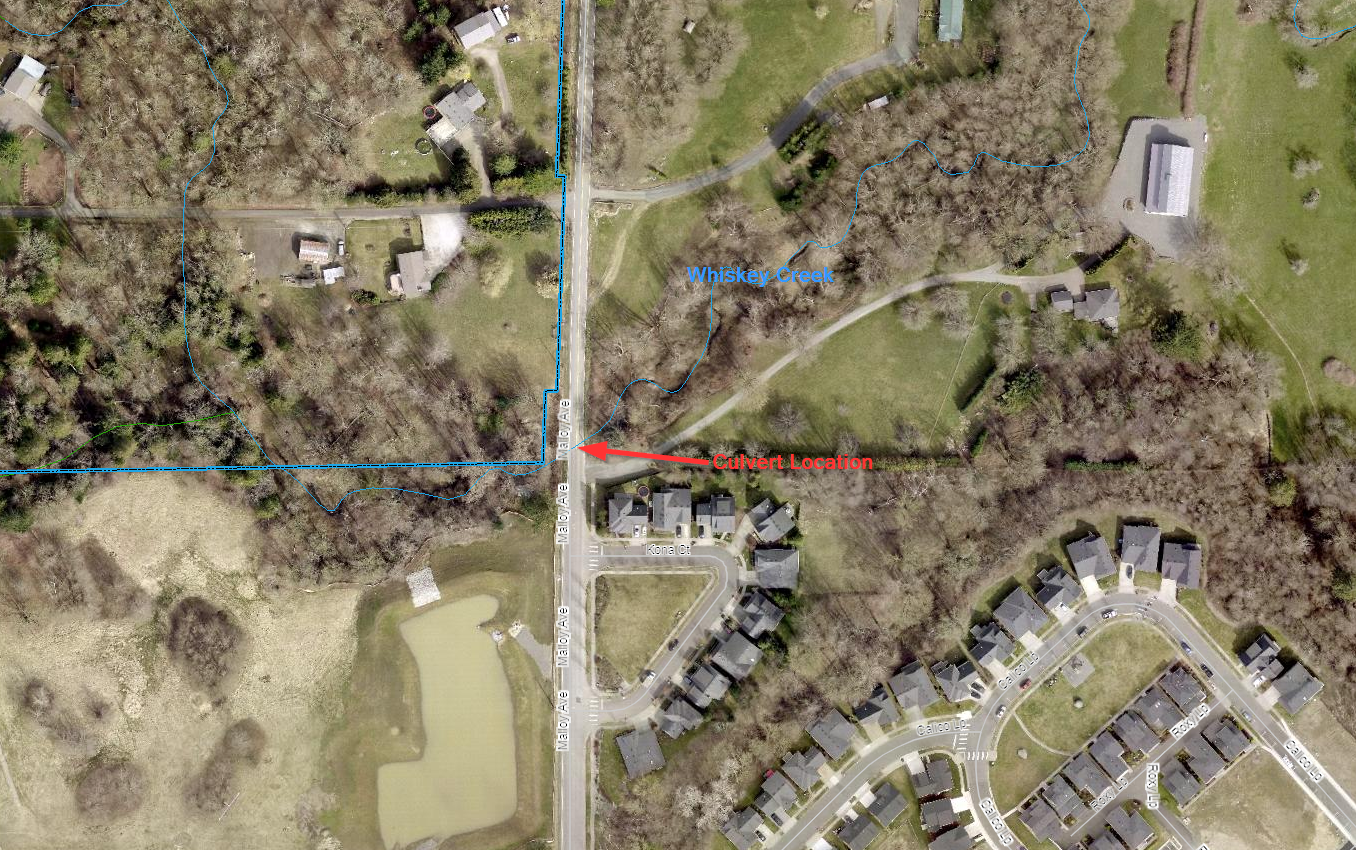 Malloy Avenue/Whiskey Creek Culvert Replacement Project
The project will replace a failing culvert located within the 6300 block of Malloy Avenue with a fish passage structure, upgrades to the existing roadway to City roadway standards, including curb, gutter, sidewalk, lighting, and accommodation for bicycle facilities. Other improvements include extending the existing 12" water main, as well as the incorporation of a PSE provided streetlight system.
News & Information
---
Bid Information – Culvert Procurement
This call for bids is for the purchase, supply and delivery of a precast reinforced concrete buried structure for Whiskey Creek.
Bid Opening — 2:00PM, Wednesday, May 25, 2022
The City will not be awarding work in response to this invitation as no responsive bids were received.  Ferndale Public Works – 6/13/2022
---