Ferndale Terrace Improvement Project
This project will reconstruct and widen approximately 2,500 feet of the existing roadway to City standards, including curb, gutter, sidewalks and improvements to the City's utilities, including constructing or replacing stormwater, water and sewer lines.
Funded in part by the Washington State Stormwater Financial Assistance Program (Department of Ecology), this project will improve water quality in Schell Creek by installing stormwater filters in Ferndale Terrace to provide treatment for total suspended solids (TSS) and dissolved metals. Stormwater flows to Schell Creek will also be reduced by providing limited stormwater infiltration.
The project remains in the design phase, and the City will begin work soon to acquire temporary construction easements and other additional minor property rights needed to construct the project. While the City continues to pursue additional grant funding for construction, a full funding package has not yet been secured. Therefore, a construction start date will be determined once funds to build the project become available.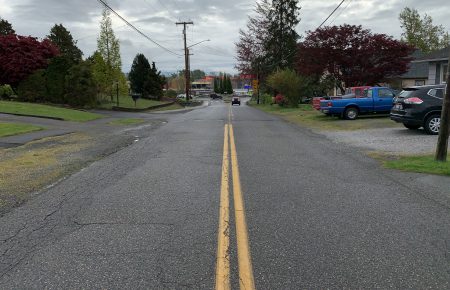 News & Information: