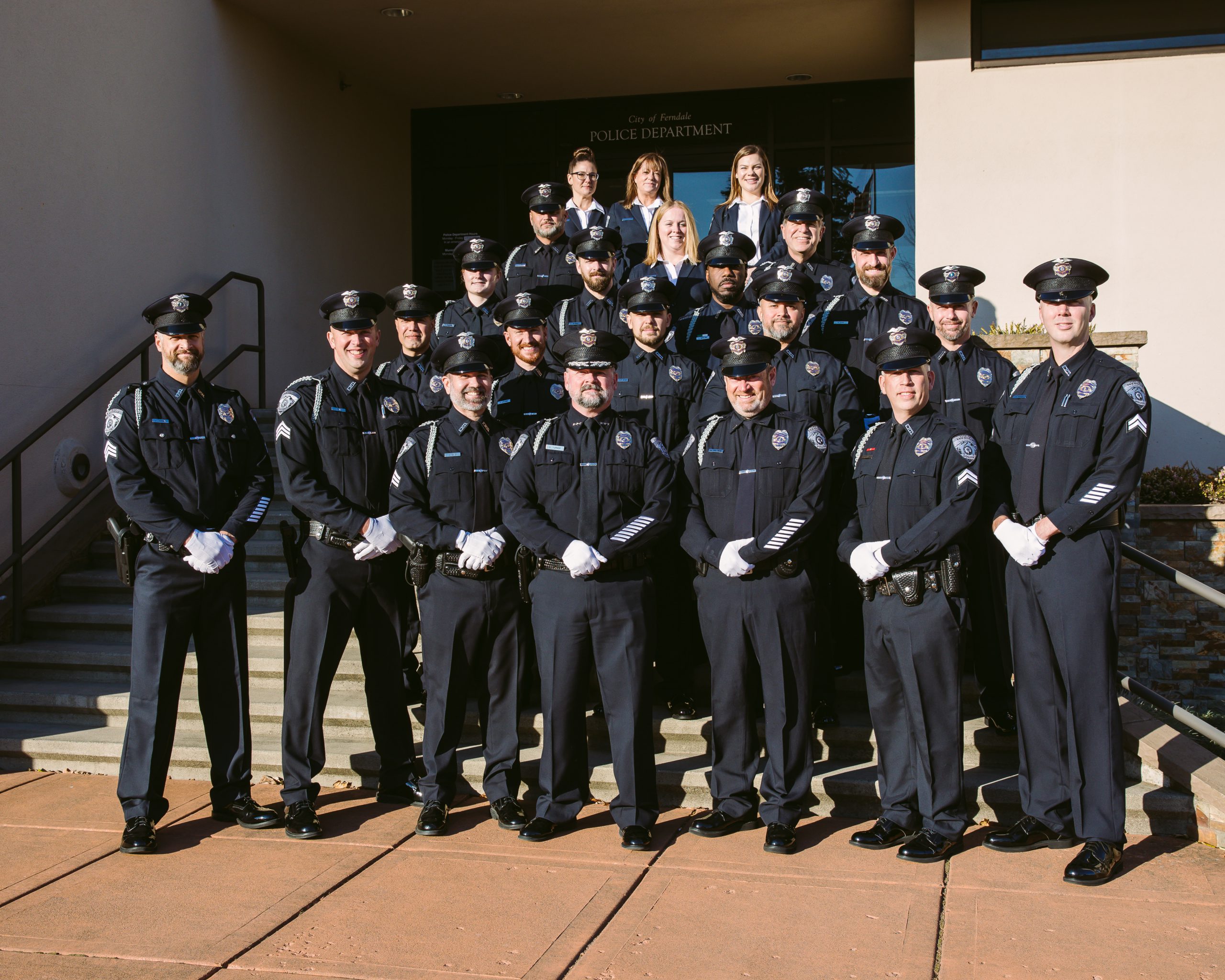 Are You Interested in a Career in Law Enforcement?
Our 2023 Entry Level hiring list is posted here.
Learn more about the benefits of the Ferndale Police Department with our hiring brochure here. 
Salary and Benefits
$6215 to $7736 per month, DOE (through 2021, 3.25% increase 2022)
Generous vacation package, education incentive, employer matched deferred compensation, uniform allowance
Medical, Dental, Vision
Take home vehicle program
Entry Level Standards
21 years of age or older;
U.S. Citizen;
High school graduate or equivalent;
Have or obtain a valid WA drivers license;
Good driving record (will be assessed);
No felony convictions;
Misdemeanor convictions reviewed on case-by-case basis;
Meet LEOFF medical standards;
No excessive alcohol/drug use; no illegal controlled substance use in past five years, no hallucinogens within past 10 years. Those who have experimented with controlled substances may be considered on a case-by-case basis.
Lateral Entry Standards