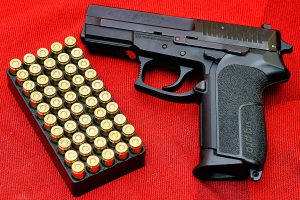 CONCEALED PISTOL LICENSES – Updated July 2021
Law enforcement agencies in the State of Washington act as agents for Department of Licensing and issue Concealed Pistol Licenses (CPLs) to eligible residents and to eligible non-residents who are hunting or participating in trade shows or shooting events while visiting Washington State.
Applicants must be at least 21 years of age, be free of any felony convictions (including juvenile convictions) and clear of certain domestic violence convictions*, and be of sound mental health.
* Any of the following crimes when committed by one family or household member against another, committed on or after July 1, 1993: assault in the fourth degree, coercion, stalking, reckless endangerment in the second degree, criminal trespass in the first degree, violation of the provisions of a protection order or no-contact order restraining the person or excluding the person from a residence.
During the Coronavirus shutdown, the following procedures will apply. 
If you are renewing your CPL, complete the application form and return it to us in person or by mail with a copy of your driver's license and current CPL, and a check or money order for $32 for a renewal or $42 for a late renewal (up to 90 days after your expiration date.  If it's past 90 days,  follow the instructions for an original license.)  We will perform the necessary background checks and mail your renewed CPL to you.
July 2021 we have changed our procedures for original Concealed Pistol License applicants. 
Until we are fully re-opened and performing our own fingerprinting services, the following procedure can be followed for original Concealed Pistol License (CPL) applications.
We contract with Tom Erickson in Blaine for fingerprinting services. His fee, which is separate from the cost of the CPL, is $25.00, and he takes cash, checks, credit or debit cards.  If you are willing to pay the separate fee, contact Tom at 360-961-2318 to schedule a fingerprint appointment.  Once we have received your prints from Tom, we will call you to have you come to the Police Department with your CPL application and $49.25 payment (cash or check only) and start your background check.  If eligible, you should receive your permit within 30 days of application.  Please note that the $49.25 is non-refundable, should you be found ineligible for a CPL.
Please ensure that you add your phone number to the fingerprint card or we will have to contact you by mail, which will slow down the process.
You can print a copy of these instructions and a Concealed Pistol License application at this link.
Please note:  Mr. Erickson's office is on the 3rd floor of the building and there is no elevator.  If you have mobility issues let him know and he will come downstairs to fingerprint you.
FEES
Original CPL – $49.25.  The license is good for five years.
Renewals – $32
Late renewals (up to 90 days beyond expiration date) – $42
Firearms Dealers License – $125 per year
Alien Firearm Licenses must be purchased from the County Sheriff's Office.
All payments must be cash, check or money order; we do not accept debit or credit cards. Application fees are not refundable. 
Download a  CPL application form here.
IMPORTANT INFORMATION
Federal law (18U.S.C. 922(g)(9)) makes it unlawful for any person to possess a firearm who has been convicted in any court of domestic violence assault (felony or misdemeanor) regardless of the date of conviction, unless specific firearms rights have been restored.
This law differs from Washington state law which applies only to domestic violence crimes committed after July 1, 1993. Therefore, it is possible to be prohibited from firearms possession under federal law while allowed a CPL under Washington state law.
If you are in any doubt as to your eligibility to possess firearms, we encourage you to seek legal counsel prior to submitting an application for a concealed pistol license.
Application fees are not refundable. 
FIREARMS DEALER LICENSES
Dealers are required to be licensed in the jurisdiction in which they will be doing business; the annual fee of $125 covers pistol, ammunition, and firearms other than pistols.
Dealers may make application at the Ferndale Police Department during regular business hours and must present their Federal Firearm License and Washington State Business License with their payment.  They will be set for a fingerprinting appointment; the dealer and all employees who will be selling firearms must undergo a full background check performed by the Police Department.
Once the successful background check has been completed, the license will be issued.  It is good for one year from date of issue.
Download a printable Firearms Dealer License application form here.
ALIEN FIREARMS LICENSES
In July of 2009 the Alien Firearms License Law changed. It is now legal for a non-citizen who is a lawful permanent resident in the State of Washington, or for a non-resident who is legally here visiting for hunting or to participate in trade shows or shooting events, to possess or carry a firearm without having to first obtain an Alien Firearms License. Aliens who are here temporarily, such as students or people with temporary work visas, will have to acquire the Alien Firearms License before being allowed to possess or carry firearms. These licenses must be acquired from the Sheriff's Office.