March 18, 2023

10:00 AM

Pioneer Pavilion (2007 Cherry St)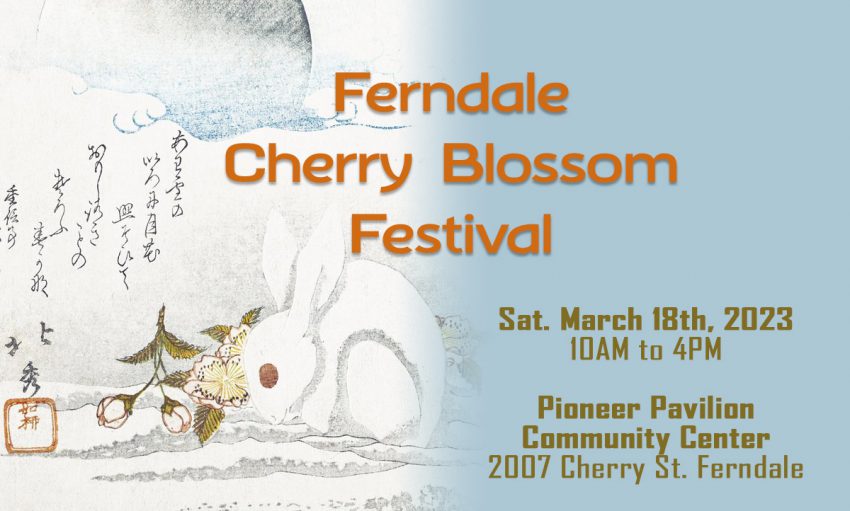 Come join the festivities at Sakura Matsuri, the Ferndale Japanese Cherry Blossom Festival, to be held on Saturday, March 18th from 10:00 a.m. to 4:00 p.m. at the Pioneer Pavilion Community Center (2007 Cherry Street).
Hosted by the City of Ferndale, the Japanese Cherry Blossom Festival is a free celebratory event for all ages to explore the beauty of Japanese culture through educational experiential opportunities such as origami (paper folding), ikebana (flower arranging), Paranku Eise drum making and sumi-e (ink painting).
Featured presentations include the River Ridge High School Taiko Drum Band from Lacey, WA and a samurai armor wear demonstration by Lynn Miyauchi, Senior Specialist for Cultural Affairs for the General Consulate of Japan, Seattle.
Free Japanese refreshments will be served and the drawing for fabulous free door prizes will be at 3:45 p.m. For more information and a full schedule of activities, see 
www.cityofferndale.org/cherryblossom