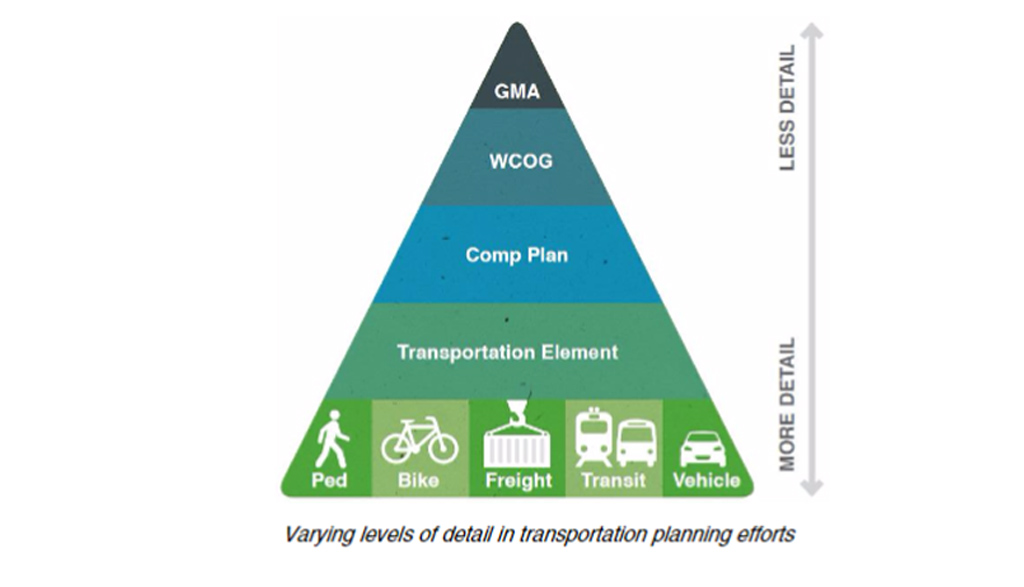 Long Range Transportation Planning
The majority of cities in Washington are required under the Washington State Growth Management Act to develop comprehensive plans that envision how a community will grow over the next two decades. That planning includes a Transportation Element addressing transportation needs both within the city limits and in the city's Urban Growth Area – land where the city is expected to expand in to in the future.
The Transportation Element is updated at least once every eight years through an extensive public process, the last update occurring in 2016.
The transportation element serves as a guide to the City's 6-year Transportation Improvement Plan and is the basis for the City's transportation impact fees.
Links:
City of Ferndale 6-Year Transportation Improvement Plan
Other Transportation Links: