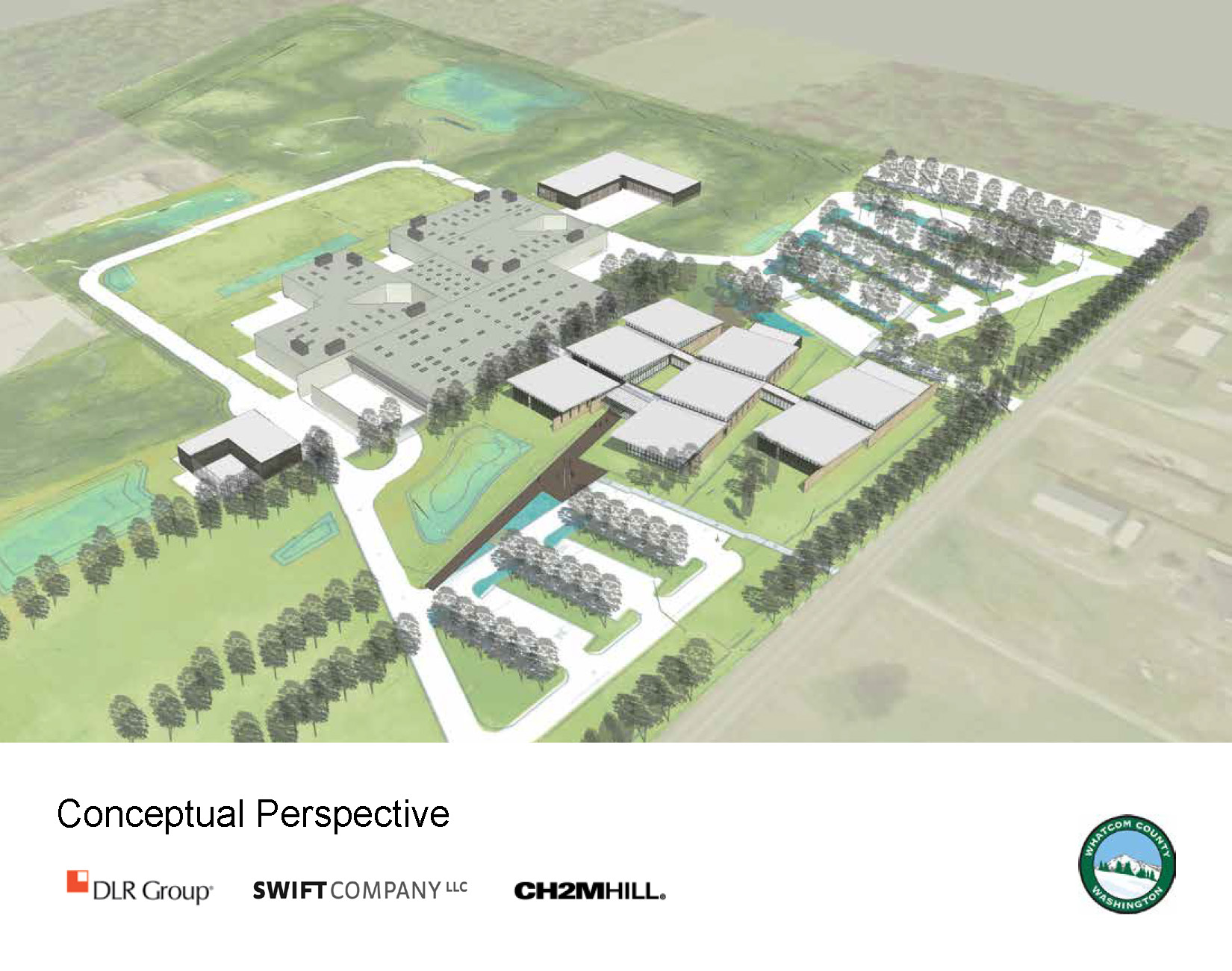 Jail Planning
Whatcom County has submitted an application for a Conditional Use Permit. The City has accepted the application as complete. View the documents related to the CUP and Frequently Asked Questions about the process below:
Whatcom County has purchased property on LaBounty Drive in Ferndale as the future site of a new jail.
This site serves as the City's repository for all things jail related. Information is posted as it is received.
Upcoming Dates:
Thursday, Feb. 5, 2015: EAGLE Board – 3 p.m., City Hall Main Conference Room, 2095 Main St.
Thursday, Feb. 12, 2015: Staff Technical Review Committee Meeting – 10 a.m. Ferndale Police Department EOC Conference Room, 2220 Main St.
Monday, March 23 (and, if necessary, March 24): Hearing Examiner Hearing on Conditional Use Permit – 7 p.m., Ferndale City Council Chambers, 5694 Second Avenue.
More Information:
Documents