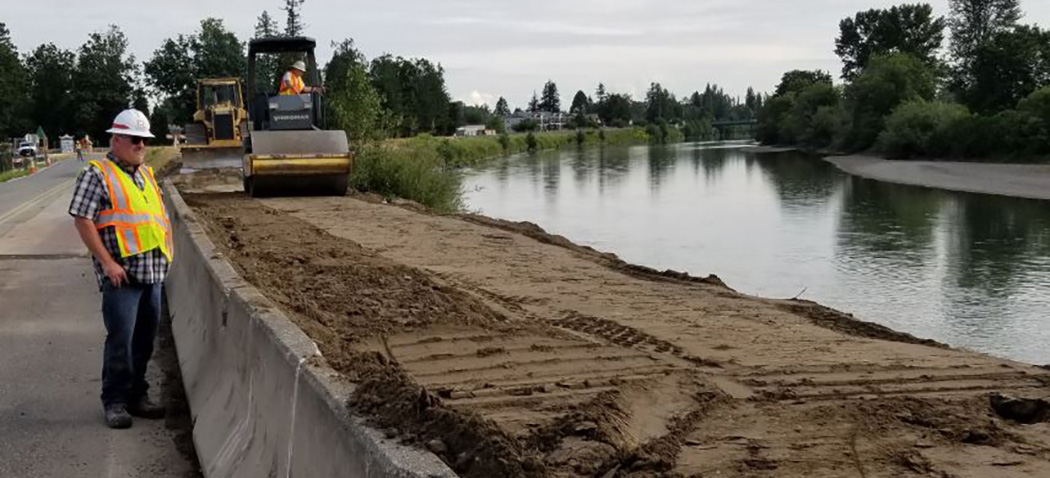 Ferndale Levee Improvement Project
As part of a multi-year effort to improve the levee system along the Nooksack River, the City of Ferndale, Whatcom County and the State of Washington are collaborating on a levee improvement project directly adjacent to Pioneer Park.  The dramatic flooding of November 2021 highlighted the need for this project in order to protect the community.
For Ferndale, this means rebuilding and strengthening the levee from Cherry Street to south of the city limits and into the county. After reviewing the potential alternatives and technical details, the City selected an option that expands the width and decreases the slope of the levee. This provides better protection from not only the height of the water, but the erosive effect of rising, fast moving floodwaters and less ongoing maintenance.
This does require a few key improvements to the area, most notably moving Ferndale Road so that it reroutes from just south of Star Park, around the Phillips 66 ballfields, before connecting to Second Avenue. This route would include traffic calming devices such as speed bumps, and would enhance and activate the space with pedestrian improvements including sidewalks and trees, and a recreation space on the far side of the ballfields.
Also, as part of expanding the levee, the City would be able to extend the Riverwalk, allowing a direct pedestrian path from Main Street to Star Park, addressing a long-term community goal of improving the resident's connection to the river.
As this is a critical project for preventing future flooding, most of the funding necessary is expected to come from the Washington State Department of Ecology as part of the Floodplain by Design program.
More information available below: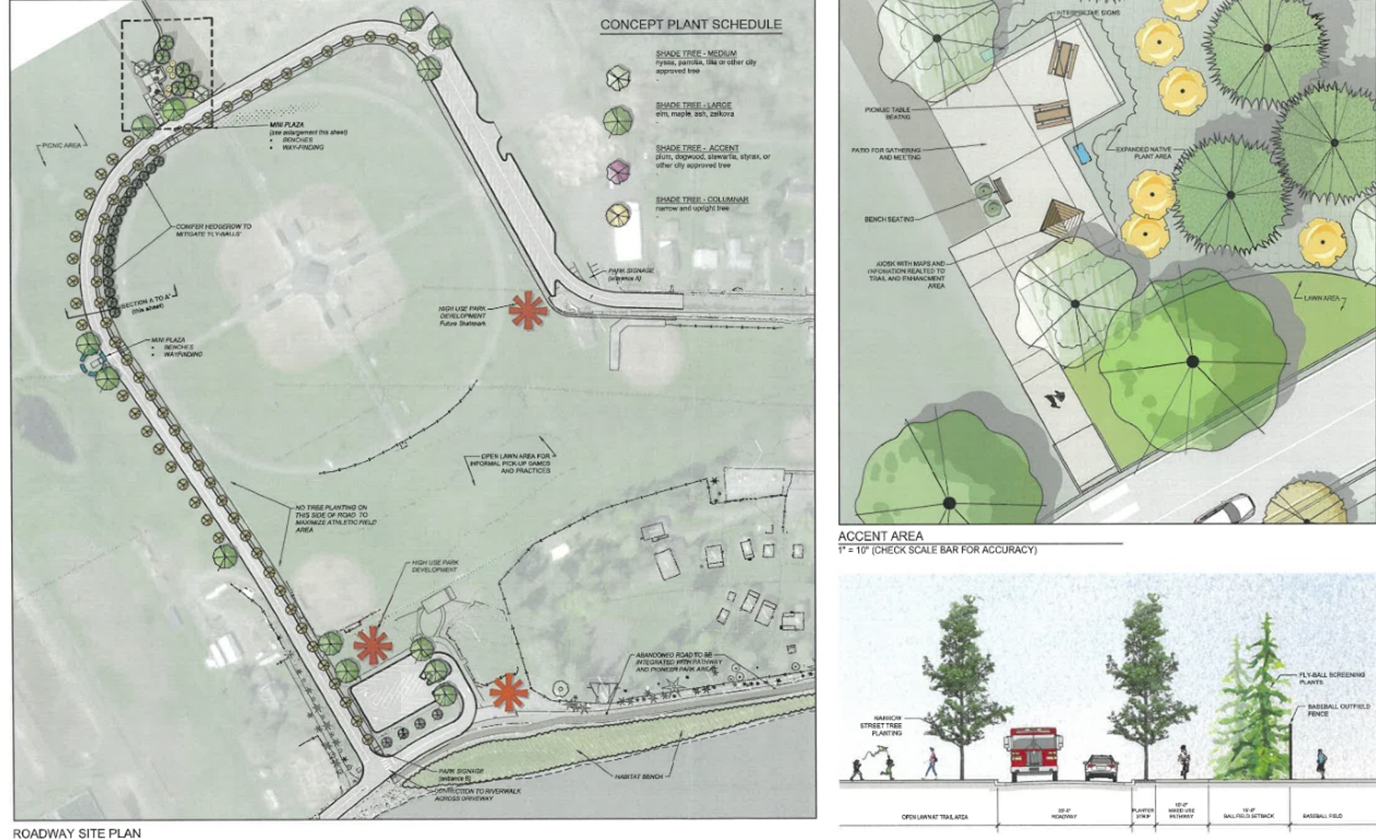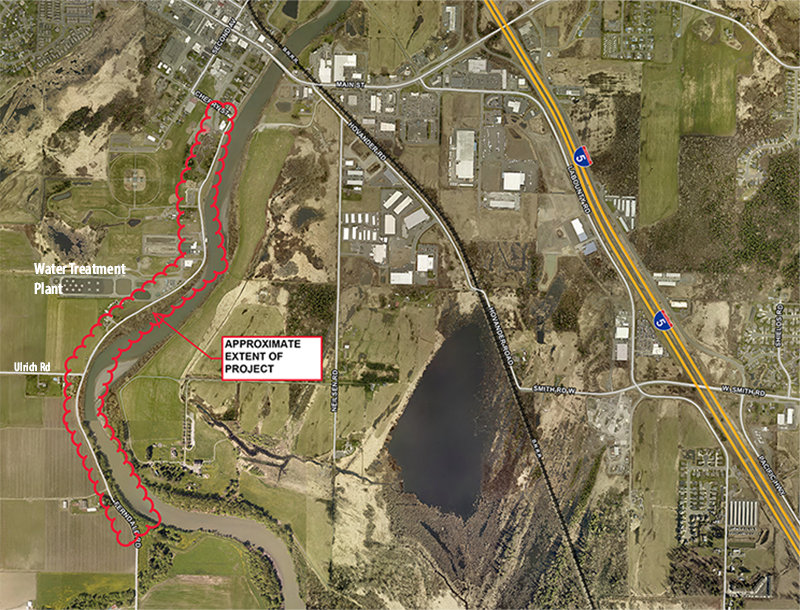 More Information
More information can be found on the Whatcom County website here: